U.S. House of Representatives to Create Crypto Task Force Joining SEC and CFTC Members
The US House of Representatives passed a bill dubbed "Eliminate Barrier to Innovation Act of 2021" (H.R. 1602). The bill aims to create an entity predominantly made up of employees from two regulatory bodies, the US Securities and Exchange Commission (SEC) and the Commodities and Futures Trading Commission (CFTC), with the goal of overseeing cryptocurrencies together.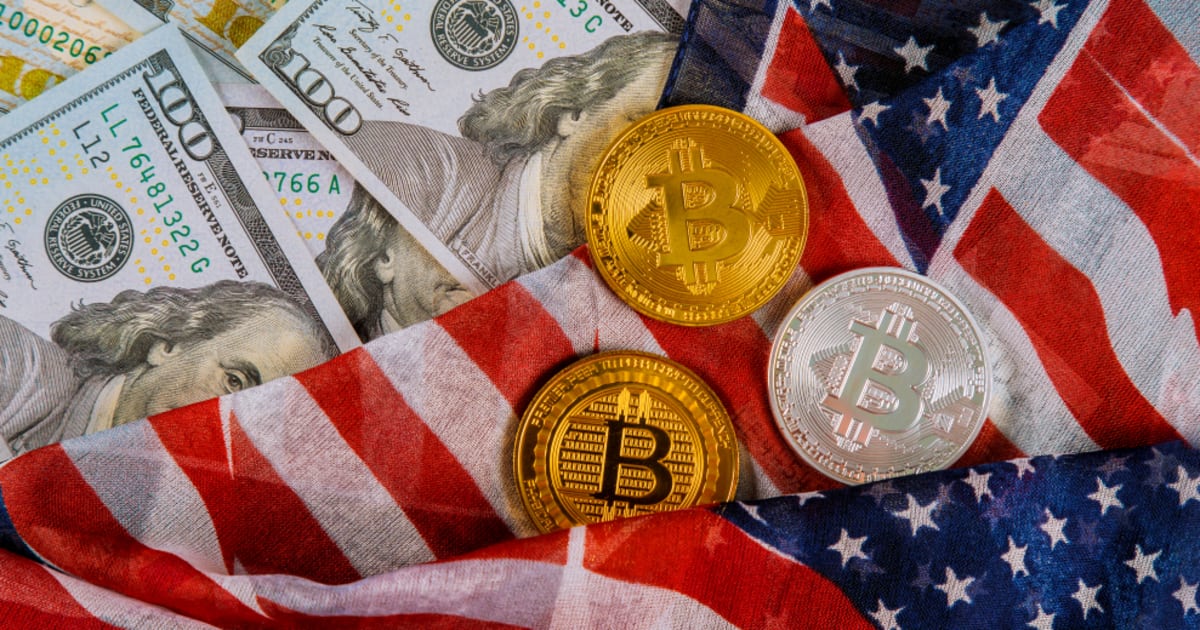 It has currently made its way to the Senate for approval, and if passed by the Senate, the bill will therefore effectively establish a digital asset working task force.
The bill is co-sponsored by Majority Leader Patrick McHenry (R-NC) from the House Financial Services Committee and Chairman Stephen Lynch (D-MA) of the FinTech Task Force. Republican leader McHenry said:
"What we need is a conversation between those two entities (SEC and CFTC) about the nature of digital assets and cryptocurrencies."
McHenry remarked that often, with each agency separately ruling cryptocurrencies as either securities or commodities, a huge regulatory gap is often left for this emerging asset class, which is problematic and can be a hindrance to innovation. "American citizens are missing out on innovation and the upside of those innovations. This one of the few pieces of tech in the last 100 years that the U.S. has not been the drivers of," remarked McHenry.
If passed by President Biden, the bill will be one of its kind, as a crypto-focused task force has yet to be erected in the United States.
In addition to being made up of SEC and CFTC members, the task force will also include at least one representative from each of these six categories, according to Forbes: Financial technology companies providing digital assets; Financial firms under the jurisdiction of the SEC or CFTC; Institutions or organizations engaged in academic research or advocacy on digital assets; small businesses engaged in financial technology; investor protection organizations, and institutions and organizations that support investment in historically-underserved businesses.
The crypto-centered task force will need to assemble a report on the regulatory frameworks for digital assets, and assess how a lack of regulatory clarity for cryptocurrencies has impacted primary and secondary markets. Additionally, the task force will need to measure the regulatory framework for cryptocurrencies established in the US against that established in other countries.
The crypto task force will then need to provide recommendations on how to improve the situations of digital asset markets as well as establish strategies to reduce fraud and cash manipulation. it would also need to evaluate whether digital assets are compliant with the Bank Secrecy Act policies. The report will then be sent to House and Senate Committees, as well as the SEC and the CFTC to help them in making regulatory decisions regarding crypto.
Safe Harbor proposal for crypto
Currently, with the cryptocurrency market estimated at over $2 trillion dollars, many financial and banking institutions worldwide have re-evaluated the potential of this nascent asset class. Recently, SEC Commissioner Hester Peirce, also known as 'Crypto Mom' for her active and welcoming stance regarding blockchain technology and crypto, released a safe harbor proposal designed to accommodate and encourage digital innovation.
The proposal suggests a three-year "grace period" where blockchain developers will be allowed to prove the extent to which the network they built is decentralized. Additionally, this will enable a more careful approach in considering whether their proposed token offering is in violation of US securities laws.
China ramps up CBDC efforts
This is a step forward and may be beneficial for the crypto economy to thrive in the US. Although many US-based firms have scrambled to enable cryptocurrency payments and integrate them into their business model, their deployment of digital payments still appear delayed in comparison with China.
Recently, China appears to have sped up the pilot phase of its digital yuan. On behalf of the People's Bank of China, deputy governor Li Bo revealed that the country's proposed central bank digital currency (CBDC), dubbed the "digital currency electronic payment (DCEP)," will be made available at the 2022 Beijing Winter Olympics as part of its pilot phase.
The deputy governor has mentioned that China's goal with the DCEP is not to "replace the US dollar or any other international currency," but to "allow the market to choose."
Image source: Shutterstock
Read More