US Department of Homeland Security Can Now Trace Illicit Monero Cryptocurrency Transactions
The United States Department of Homeland Security (DHS) will now be able to track transactions of the most privacy-oriented cryptocurrency coin, Monero (XMR), leveraging a new tool by crypto intelligence company CipherTrace.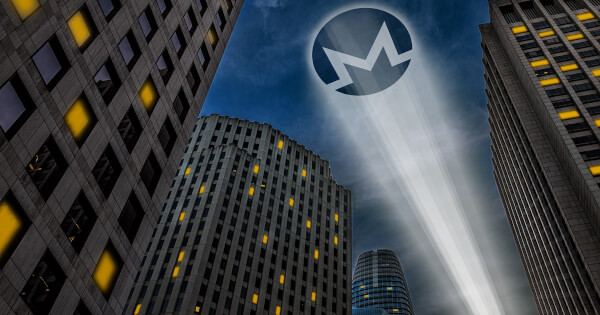 In an official release, CipherTrace mentioned that the forensic tools were developed under contract with DHS Science & Technology Directorate. Law enforcement and government agencies will now be able to use the tools to visualize and trace Monero transactions flows in criminal investigations.
Monero The Black Sheep of Crypto
Although Bitcoin cryptocurrency has been ranked the number one cryptocurrency choice among criminals, a significant number (45%) of darknet market transactions are carried out using the privacy coin Monero.
Monero employs a unique design to ensure user anonymity and always enforced privacy. Ring signatures are built into the protocol design and thus enable transaction mixing. Therefore, when someone tries to locate the source of a Monero transaction, it would appear as if a whole crowd of users took part in the exchange, thus making it almost impossible to identify the true source.
Law enforcement officials have been highly interested in finding a way to trace Monero. In the past, there has been no tool with the capacity to trace Monero transactions. However, Dave Jevans, the CEO of CipherTrace, said that the company has developed the first tool that has the ability to track Monero transactions.
Jevans mentioned that the tool has been in development for over a year. The US Department of Homeland Security will now use the tool to carry out investigations and trace Monero transactions.
The tool provides the US DHS with visualization, exploration, and search tools for tracking Monero transaction flows; integrated with CipherTrace's Inspector financial investigations products. The tools help to ensure investment funds, OTC trading desks, and cryptocurrency exchanges that they do not accept Monero currencies from illicit proceeds and investigate Monero obtained from potentially illicit sources and take appropriate actions to stay in compliance.
Blockchain And Data Privacy
As people have public blockchains, the strive for anonymization in both processing and transaction is a key element for preserving consent and protecting privacy. Monero is one cryptocurrency that has taken the lead on this, and which uses stealth addresses and ring signatures. Such mechanisms now support the hiding of the core information of a transaction. Such anonymization has made life increasingly difficult in detecting and investigating crypto-related crimes. Thanks to the recent development of forensic tools for law enforcement and government agencies to monitor, track, and investigate illicit Monero transactions.
Image source: Shutterstock
Read More