Uniswap Deploys V3 Smart Contracts on Major Ethereum Testnets Ahead of Network Upgrade
The world's largest decentralized exchange, Uniswap is gearing up for its V3 protocol upgrade coming up in May, and as a result, it has announced the deployment of Uniswap V3 Core and periphery smart contracts on the Ethereum network.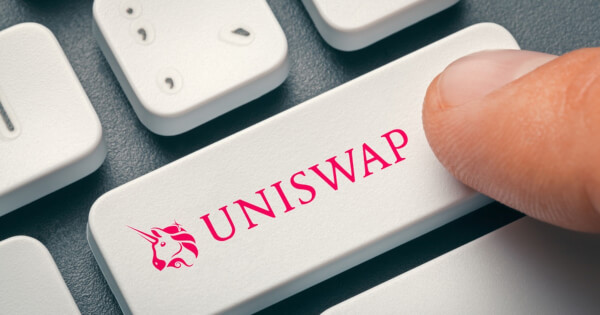 Among the networks the smart contract has been deployed onto include the Ropsten, Rinkeby, Kovan, and Goerli networks respectively.
Following the roll-out of the Uniswap V2 protocol back in May 2020, the exchange is still committed to innovation. It vows to make its platform the most efficiently designed Automated Market Maker (AMM) in the market today.
The Uniswap V3 will introduce many new features to the Uniswap decentralized marketplace and this includes capital efficiency in liquidity provisions, multiple fee tiers which allow liquidity providers to be rewarded for taking on varying degrees of risk, and an upgraded AMM bonding curves which pools individual positions into a single pool to form one combined curve for users to trade against.
While the smart contract addresses were posted to Github, Uniswap noted that they are not final and are subject to change as the team makes further changes to the periphery repository.
Uniswap V3 Upgrade and Potential Price Impact on UNI Tokens
Uniswap (UNI) has been on a tear since it was launched and has risen to trade as the top 11 cryptocurrencies by market cap. At the time of writing, the UNI tokens which are built based on the ERC-20 standard for securing tokens are trading at $31.78 each, up 6.45% in the past 24 hours according to CoinMarketCap.
The launch of the Uniswap V3 protocol upgrade is bound to increase participation in the Uniswap ecosystem, boosting the utility of UNI tokens, and has the potential to positively impact the price of the coins. Should analysts' projects come to fruition, UNI tokens may receive a boost and upgrade to a new price range of $50 after the V3 protocol upgrade goes live on May 5, as previously announced.
Image source: Shutterstock
Read More