Ukrainian Government Raises over $10M in Digital Currencies from the Public
This weekend, the Ukrainian government solicited funds from the public in the wake of the invasion of its territory by Russia as diplomatic ties between both countries went soar.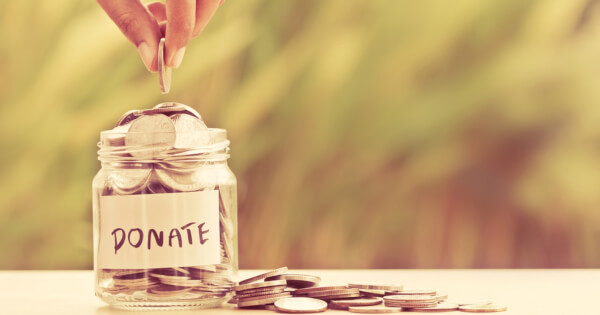 The entire public, particularly the crypto-savvy population, has shown solidarity with Ukraine and raised more than $10 million since the call.
The official Twitter account of the government of Ukraine published an Ethereum (ETH) and a Bitcoin (BTC) address to which the donations are meant to be sent. A review of the transactions on each address has shown that the Bitcoin address has received a total of 105.90889317 BTC, worth exactly $4,121,654.28 at the time of writing. The address also showed that a total of 51.38803002 BTC worth about $2 million have also been sent out from the received funds.
The Ethereum address has also received as much as 1,877.942342838664117164 Ethereums, with a valuation currently pegged at $5,198,426.10. Beyond these two addresses, independent well-wishers have also listed some Non-Fungible Tokens (NFTs) on OpenSea with the sole aim of donating the funds to the Ukrainian government. The amount raised from these NFTs has topped $1 million as of the time of writing.
While not featured in the original tweet from the government's account, a Tron address tweeted by Ukrainian vice prime minister Mikhail Fedorov has also accrued some $700,000 worth of TRX and USDT at the time of writing.
Despite there being no clear-cut avenue that defines how these funds will be allocated, more people have identified the humanitarian crises the Russia-Ukrainian unrest will cause in the lives of people and these funds will go a long way in providing the right cushion.
The ease at which the Ukrainian government requested the funds follows from the legalization of Bitcoin and other digital currencies. With Ukraine receiving digital currencies with open arms, the country is also bound to reap the dividends thereof.
Image source: Shutterstock
Ukraine Parliament Passes Legislation by Legalizing Crypto
Read More