Ukraine Legalizes Bitcoin amid Intensified Tension with Russia
Amid inevitable military potential conflicts escalating tension between Ukraine and Russia before the incoming full-blown war, the Ukrainian parliament unanimously voted to legalize Bitcoin and cryptocurrencies by passaging a Virtual Assets law on Feb 17.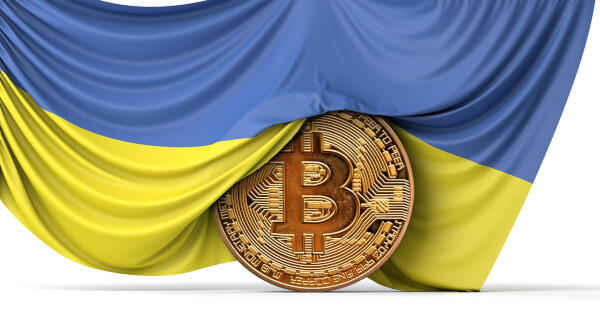 The legislation called "Law of Ukraine on Virtual Assets" has been passed with at least 270 votes approval, according to a statement from the Parliament.
The law stipulates the requirements that crypto service providers like exchanges ought to adhere to and the accrued fines in case of violations.
Mykhailo Fedorov, the Ukrainian deputy prime minister, believed that the law would open the nation's boundaries to crypto companies, given that Ukraine is among the top-5 countries in crypto usage. He noted:
"The new law is an additional opportunity for business development in our country. Foreign and Ukrainian crypto companies will be able to operate legally, and Ukrainians will have convenient and secure access to the global market for virtual assets."
However, the passage of the bill does not mean the legalization of the adoption with Bitcoin as legal tender. According to Nasdaq.com, citing a report from Bitcoin Magazine, the nation's financial watchdog, the Securities Commission, will monitor the crypto market and issue permits to service providers.
The passage of the virtual assets law is the country's second attempt to legalize Bitcoin after the first effort reached a dead end following President Volodymyr Zelensky's rejection.
The legalization of Bitcoin in the nation comes at a crucial time when tensions with Russia have intensified, given that Russia has marshalled more than 100,000 troops to the border, although Russian claims that have withdrawn some of the troops from the borders.
On the other hand, U.S. President Joe Biden recently noted that Russia was ready to fabricate reasons to invade Ukraine, warning that an attack would emerge in the coming days.
Therefore, volunteer groups and NGOs in Ukraine have been receiving Bitcoin donations to support the army with drones, medical supplies, and military gear.
Image source: Shutterstock
Russian FM says No to Crypto Ban
Read More