The Biggest Cryptocurrency Exchanges In 2021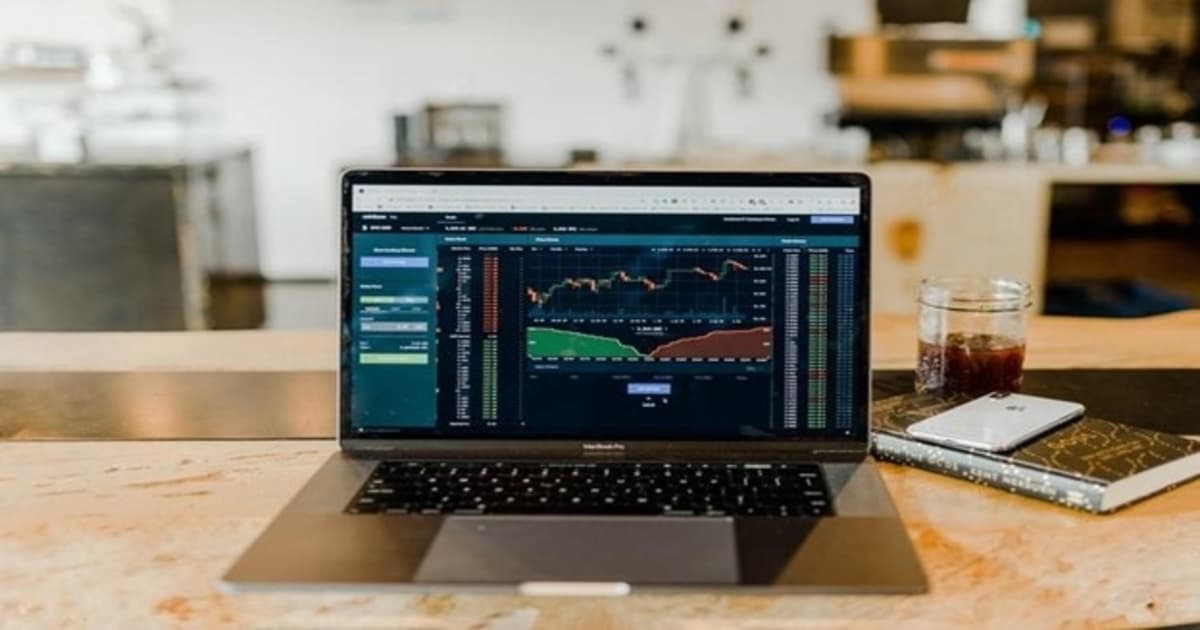 It can be extremely scary to invest in cryptocurrencies especially for a new time investor due to the constant news they hear about scams. Nobody wants to lose the money they worked so hard to make and invest. The first thing you must consider when you want to invest in the security and the assurance of that exchange. These platforms provide the best way to sell, trade, buy bitcoin and other types of cryptocurrencies. You can check CryptoManiaks to view one of the best ways to buy cryptocurrencies.
Coinbase was founded in 2012 and has been doing an amazing job ever since then. It is one of the best places to buy bitcoin as it is easy to work out and it's used widely in the United States. Coinbase announced at the end of 2017 that they had reached a 13 million user base but as of today, they have a user base of over 35 million and assets of over 7 billion dollars on its platform. The fees are between 0.99 and 2.99 dollars, it all depends on the value of dollars where you're purchasing. You can check here for further details.
Pros.
● It is licensed to operate in over 40 US countries.
● It has a simple user interface and high liquidity.
● It has over 15 available cryptocurrencies to sell, buy and trade.
● It is insured so you have nothing to worry about.
● It is secured.
Cons.
● You pay high fees when you're not using Coinbase pro.
● You cannot use it to its full capacity if you aren't a resident of the UK, US, and EU.
● As a user, you do not have control over wallet keys.
● It has fewer altcoin trading options compared to some other exchanges.
Cash App.
This is app is suitable for beginners who want to buy, trade, or sell bitcoin alone. It allows users to sell and buy bitcoin in a matter of seconds but, it doesn't support any altcoin at the moment. Cash App charges a service fee for every transaction you make and these fees change depending on the market activity. You can also withdraw your bitcoin into a personal wallet which is something you can't see on other exchanges. Let's take a look at the pros and cons. In 2020, Square announced that it purchased 4709 bitcoins for an accumulated price of 50 million dollars. Get to know more about why bitcoin is the highest cryptocurrency in the world.
Pros.
● It is trustworthy and has a simple sign-up process.
● It is one of the simplest ways to buy bitcoin as it is the only supported cryptocurrency.
● Owned by Square, a big supporter of bitcoin.
● It has a simple user interface.
● You can trade your additional stocks.
● Supports peer-to-peer money transfer.
Cons.
● It is not a good option for those who are interested in altcoins as it is only focused on bitcoin.
● It has a withdrawal limit of 2000 dollars worth of bitcoin every twenty-four hours.
● It is currently only available in the UK and the US.
● The bitcoin trading fees are quite high.
Binance
Founded in 2017, Binance rose to prominence as one of the leading trading platforms as it supports over 200 coins for withdrawals and deposits. It's a crypto trading platform that offers the best for both beginners and seasoned traders. Their recent partnership has also allowed users to be able to buy 31 different cryptocurrencies with a credit card, a premium service. This service is best for people who want to trade in altcoins that are not very known.
Pros.
● Has a wide variety of cryptocurrencies and trading pairs.
● The pros outweigh the cons so it is secure to use.
● It has multilingual support.
● It has lower trading fees.
● It has a more advanced charting.
Cons.
● It has slow customer support.
● 13 states in the US are not supported by Binance US.
● It is customised for more advanced users.
BitBuy
This is one of the best ways to buy bitcoin for Canadian residents as most exchanges do not offer good features. A peer-to-peer trading network and also a suitable cryptocurrency exchange that offers advanced trading options to the users. It offers great customer support and it has a good reputation in Canada. If you're a resident of Canada looking to trade cryptocurrencies then this is the best for you.
Pros.
● It offers reasonable funding fees, withdrawal fees, and trading fees compared to the competition.
● Your funds should be safe because they store most of their funds in cold storage.
● At the moment, there are 6 cryptocurrencies available.
Cons.
● It does not have a credit card support.
● The verification and registration process takes time. At least up to a few days before you're allowed to start trading.
Founded in 2014, it was formerly known as Bitsquare but the name got changed to Bisq in 2017. This is a downloadable software that allows only the user to touch and control the user's funds. This is a reassuring factor as only you have access to your funds. There is no registration process and it is accessible to anyone with a laptop, computer, and smartphone. It also uses a variety of fiat currencies in the marketplace.
Pros.
● You can get started immediately. You do not need to wait for an identity verification from a central authority.
● It is decentralized.
● It has a no 'Know Your Customer' rule which is why only you have access to your funds.
● It is private and easy to use.
● It has a mobile app suitable for Android and iOS.
Cons
● It is not designed for active trading.
● Low trading volume and speed.
There are other big cryptocurrency exchanges that you can read about to broaden your mind and expand your choices. Remember to always pick an exchanged that best suits your choices. If you want to focus on bitcoin then Cash App is for you, if you want to focus on altcoins that are not very popular, use Binance. I hope this article has been able to shed new light on cryptocurrency exchanges.
Image source: CryptoManiaks
Disclaimer : The views and opinions expressed in this article are those of the contributor and Blockchain.News does not endorse and is not responsible or liable for any content, accuracy, quality, advertising, products or other materials on this page. Readers should conduct their own research before taking any actions related to this company. Blockchain.News is not responsible, directly, or indirectly, for any damage or loss caused or alleged to be caused by or connected with the use of or reliance on any content, goods or services mentioned in this article.


Read More