Tencent Uses Blockchain in Annual "99 Giving Day" Charity Campaign
Chinese tech giant Tencent, the owner of China's messaging platform WeChat, has disclosed the use of blockchain technology in its annual internet charity campaign dubbed "99 Giving Day." The aim is to foster transparency in philanthropic drives and enhance data traceability.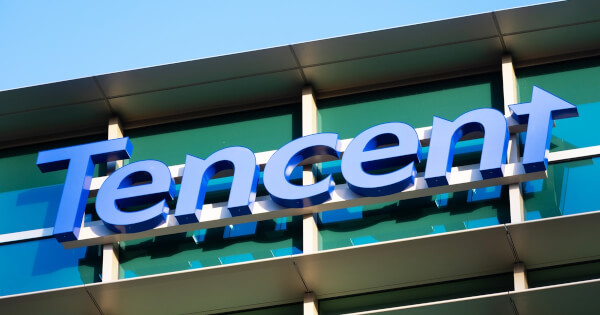 Boosting the public welfare sector
Tencent seeks to set the ball rolling by enhancing sustainable development in the public welfare arena using blockchain. This cutting-edge technology is expected to propel transparency, inclusion, and public participation in the firm's fundraising projects taking place in the three-day online charity campaign that kicked off on September 7.
The secretary-general of Tencent Charity Foundation, Ge Yan, expressed her confidence in the blockchain-powered philanthropic drive.
She said:
"Tencent has extensive experience in the application of blockchain technology, such as in the tax field. Blockchain has the power to make public welfare initiatives more transparent and more digitized. There is no need to worry about issues like data tampering."
Blockchain is the icing on the cake
This year's online charity campaign marks the sixth one, and the firm seeks to have a more transparent drive with the help of blockchain as it connects hundreds of thousands of enterprises, NGOs, and other players.
In the current climate, the social welfare sector is more important than ever as people continue supporting each other and holding together to combat the coronavirus (COVID-19) pandemic. Tencent intends to bail out public welfare organizations with 200 million yuan, approximately $29.2 million.
This is in plan with its commitment to invest 500 billion yuan, nearly $70 billion, in the next five years in emerging technologies like cloud computing, blockchain, cybersecurity, and artificial intelligence (AI).
Tencent is emerging as a notable pacesetter in the Chinese technological landscape because it recently created an industrial alliance to spearhead the development of a standardization framework for blockchain technology.
Image source: Shutterstock

Read More