Amazon and Tech Mahindra to Create Blockchain-Based PPE Supply Chain Solutions
Indian based technology company Tech Mahindra announced today that it has partnered with US-based e-commerce giant Amazon Web Services (AWS) to deploy blockchain solutions using Amazon's managed blockchain. The collaboration is billed to last for the next 12 to 18 months.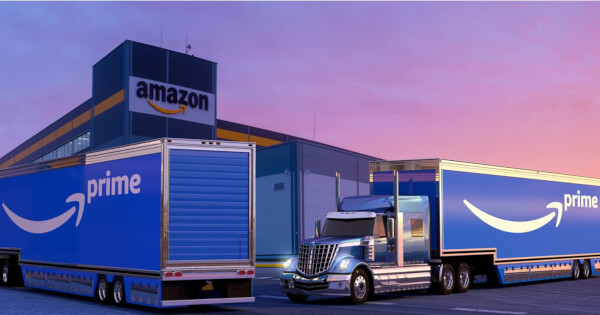 The Economic Times reported that through the collaboration, Tech Mahindra will offer solutions for the aviation, telecom, and healthcare supply chain. This solution will include kit management for aviation and aerospace to effectively track and trace 'kits' as they are procured from multi-tier suppliers in the aviation industry.
The proposed blockchain solution from Tech Mahindra will also help enhance visibility for Original Equipment Manufacturers (OEMs) on the Expected Time of Arrival (ETA) for business to consumer (B2C) supply chain in the telecom industry. It will also help in the tracking and identification of fraudulent medical materials (Personal Protective Equipment (PPE) Kits, face masks, gloves, and sanitizers) through the medical supply chain.
According to Rajesh Dhuddu, Blockchain and Cybersecurity Practice Leader for Tech Mahindra, the outbreak of the COVID-19 pandemic caused global businesses to face "sustained headwinds" as they fight to keep maintain businesses in the face of a strained supply chain. Per his words;
"Organizations are advised to leverage technologies like Blockchain to address the challenges and create a competitive advantage for themselves. Our collaboration with AWS will support future pandemic preparedness and accelerate an economic rebound post-COVID-19 for organizations operating global supply chains and eliminate siloes."
Tech Mahindra Pushes Advances its Strive to Mainstream Blockchain Solution
Tech Mahindra has been prominent in bringing blockchain-based solutions and forming the necessary partnerships in the course of this.
Blockchain.news reported back in February that Tech Mahindra recently introduced the T-block Accelerator, the maiden accelerator program for the Telangana Blockchain District in partnership with the state government and IBC Media, an innovative management company. With the T-block Accelerator, India's tech startups were poised to have increased use cases for blockchain technology.
Tech Mahindra also launched a Blockchain-Based Contracts and Rights Management System (bCRMS), developed using IBM's blockchain platform, which leverages the open-source Hyperledger Fabric enterprise blockchain, in a bid to preserve the rights of video content generated by content creators and producers.
Image source: Shutterstock
Read More