Switzerland's Sygnum Crypto Bank Launches Swiss Franc-Backed Stablecoin to Facilitate Trading of Financial Assets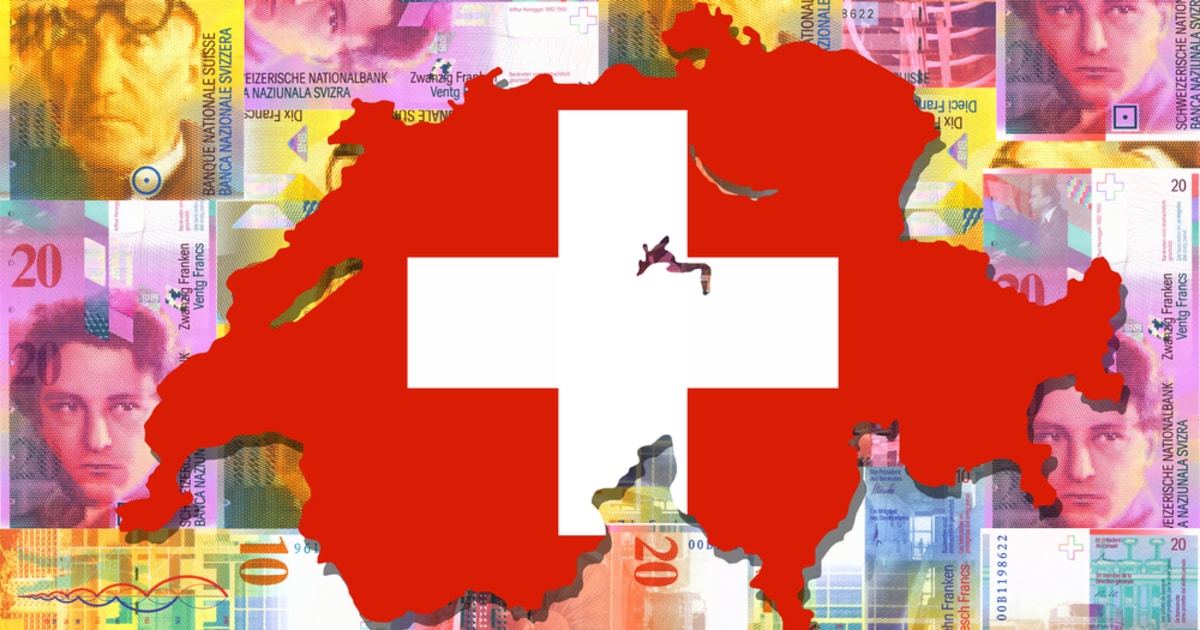 Sygnum Bank, Swiss regulated digital asset bank, has unveiled a stablecoin dubbed Sygnum Digital CHF (DCHF) – a cryptocurrency pegged to the Swiss Franc. It is the first stablecoin revealed by a regulated Swiss bank.
Stablecoin to promote efficiency
The Swiss bank introduced the digital version of the Swiss franc to increase transaction ease and efficiency between other digital assets and fiat currencies. The value of the fiat-based stablecoin is pegged on the country's national Swiss franc and is built on blockchain technology. The stablecoin may be transferred in real-time, resulting in almost immediate settlement of transactions and thus eliminating the need for intermediaries. This reduces cost, complexity, and time while mitigating counterparty risk.
Sygnum Bank targets institutional clients with its fiat-based stable coin, emphasizing that the coin is designed to serve a fundamental role in the digital asset ecosystem, as it aims to enable full integration of the asset tokens into banking infrastructure.
Mathias Imbach, Co-founder of Sygnum Bank said in a statement, "We have focused on the development of the Sygnum DCHF as it is essential for bringing the digital asset economy to life. It creates significant operational efficiencies, and at the same time, fosters the development of new business models. Soon, the Sygnum DCHC will also be leveraged by other market participants to facilitate immediate settlement of asset transfers."
Sygnum Bank's head of tokenization, Markus Hartmann, stated that the stablecoin would significantly enable execution of smart payment structures like dividend payouts and other corporate actions.
Sygnum's tokenization solution aims to give corporates the capacity to raise new capital by generating digital assets based on existing financial assets. The solution is also designed to enhance the life-cycle management of securities investment and issuance, part of which is based on executing automated corporate actions.
For all stablecoins issued by the crypto bank, it will hold the same amount in Swiss currency as collateral in the Swiss National Bank (SNB).
The crypto bank supports multiple fiat currencies for deposits like SGD, EUR, USD, and CHR, where such balances can be transferred into Sygnum stablecoin tokens through an internet banking portal.
Sygnum clients can securely hold, trade, and buy several digital assets such as Ethereum, Bitcoin, and other cryptocurrencies in one account. Soon, the crypto bank expects other digital assets like security tokens to be made available.
The Swiss Sygnum crypto bank holds a Singapore banking license
Sygnum Bank is one of the first organizations globally to begin banking services in the crypto field. Based in Switzerland, the crypto bank has made the country a pioneer in the adoption of blockchain and cryptocurrency technology. So far, the Swiss bank has successfully developed in Switzerland, which made the organization look for new global markets. Singapore was deemed as the perfect opportunity to set Sygnum to introduce its services in Asia, where there is a high interest in cryptocurrencies. Sygnum successfully received the Singapore banking license (capital markets services license) that enabled the firm to offer banking and digital assets in Singapore. The CMS license enabled Sygnum to expand its activities in a completely new Asian market. As it solidifies its position in the Asian market, Sygnum's future target is Europe.
Image via Shutterstock 
Read More