Stablecoins Hit $20 Billion by Market Cap Milestone, More Investors Favouring Tether as Hedge
Along with the recent DeFi craze, stablecoins have also made incredible crypto gains, achieving a milestone of $20 billion per market capitalization in September.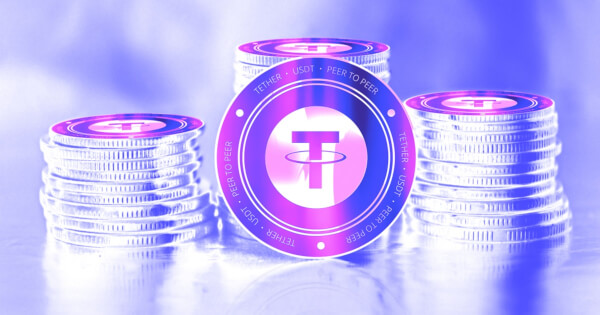 On the crypto market, this translates to a nearly 300% year-to-date surge for stablecoins.
Why the piqued interest in stablecoins?
Stablecoins are essentially cryptocurrencies that are backed on a one-to-one basis with an asset, such as the US dollar, or another cryptocurrency or commodity. Examples of dollar-backed stablecoins are the Gemini dollar, USD coins, and Tether, with the latter being the biggest stablecoin by market capitalization.
As stablecoins offer less volatility and are more "stable" assets in nature, they are largely preferred by new investors looking to dip their toe into crypto investments.
Stablecoins offer a chance for investors to hedge their funds with less risk and fluctuations as other crypto assets, such as Bitcoin. They seem to be a more attractive option for investors who are looking to diversify their funds amidst the coronavirus pandemic and the global economic uncertainty.
The surge of stablecoins may also be partially due to the emerging interests of crypto investors with the decentralized finance (DeFi) sector. Often, stablecoins are used by DeFi yield farmers to receive crypto funds from various DeFi platforms, such as Uniswap, Aave, and Curve.
Tether stablecoin hits the $15 billion mark
Currently, Tether (USDT), the biggest stablecoin by market capitalization, has also emerged with a record of its own, reaching $15 billion on CoinMarketCap.
There has been an increased demand for dollar-backed cryptos, especially USD-backed Tether, perhaps as a result of Bitcoin – the largest cryptocurrency by market capitalization – undergoing a downtrend earlier this week and most of the crypto market struggling to stay afloat.
With stablecoins such as Tether pegged one-to-one with the USD dollar, new investors might also view USDT as a more familiar alternative to move their securities, as it is backed by US currency, which they are familiar in dealing with.
In periods of economic instability, investors looking for hedges may feel more comfortable starting off with Tether and other stablecoins, as opposed to Bitcoins and other cryptocurrencies which may display higher volatility and increased risk.
US Treasury Department on stablecoins
The Office of the Comptroller of the Currency (OCC) announced earlier this week that national banks and the US Federal Savings Banks authority could hold stablecoin reserves for clients and issuers. In a report outlined by the OCC, a clarification regarding stablecoin regulation was given.
It emphasized that stablecoin activities could be conducted within US national banks, but that they needed to be compliant with anti-money laundering laws and financial laws, such as the Bank Secrecy Act.
Image source: Shutterstock
Read More