South Korean Companies Adopt NFT Strategy to Attract the Younger Generation
Non-fungible tokens (NFTs) have been endeared in the South Korean market as companies treat NFTs as one of the favourable marketing tools.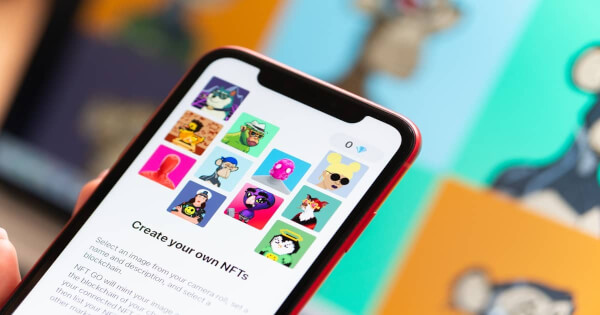 South Korean firms are primarily adopting strategies in terms of NFT to attract the younger generation who seek special and new products while revitalizing the loyalty to the branding, according to industry analysts.
Hyundai Motor, a South Korean auto giant, has set the ball rolling based on its recent revelation that it will avail a new collection of 10,000 Shooting Star NFTs on May 9.
This announcement comes barely two weeks after Hyundai emerged as the first automaker to penetrate the NFT space with its own community, including channels on Twitter, Discord, and the Hyundai NFT official website, Blockchain.News reported.
This approach was meant to enhance its customer community and brand awareness.
Hyundai seems to be reaping the dividends because it has gained 88,000 followers on the Hyundai NFT Twitter account and 127,000 members on its NFT Discord channel.
Thomas Schemera, Hyundai Motor's global chief marketing officer, sees NFTs as a stepping stone toward creating unique opportunities for community members to join in the fun. Per the announcement:
"In a move to highlight the company's legacy as being a presidential shoemaker since 1965, Hyungji Esquire said it would issue NFTs of shoes worn by former South Korean presidents."
As more South Korean companies continue jumping on the NFT bandwagon, this market is expected to boost to 35 billion won ($27.63 million) by the end of 2022 from $14 billion won ($11.05 million) recorded in 2021, according to data from Statista.
Institutions of higher learning on South Korean soil are also not being left out of the NFT bandwagon.
For instance, Sungkyunkwan University (SKKU), a top private South Korean university in Suwon, South Korea, added flavour to its graduation ceremony by offering NFT certificates to three graduators because of their excellent performance in school.
With crypto-friendly measures continually being adopted in the country, such as the suspension of the 20% tax on cryptocurrency gains until 2025, it seems the sky's the limit for this sector in South Korea.
Image source: Shutterstock
Kraken Exchange Opens Waiting List for its NFT Platform
Read More