Hyundai Emerges as First Automaker to Roll Out Community-Based NFTs
South Korean auto giant Hyundai Motor has entered the non-fungible token (NFT) market after partnering with the 'Meta Kongz' NFT brand to enhance its customer community and brand awareness.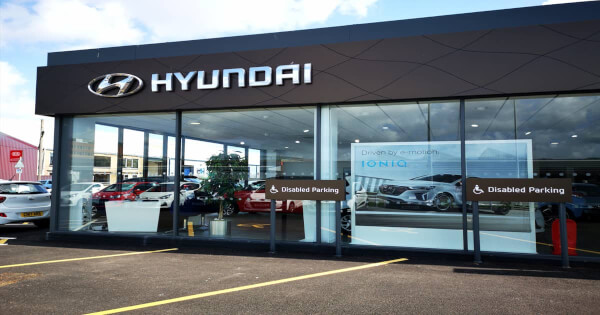 Therefore, Hyundai Motor becomes the first automaker to penetrate the NFT space with its own community, including channels on Twitter and Discord and the Hyundai NFT official website. Per the announcement:
"The Hyundai NFT community will provide its users with the Hyundai brand experience in the metaverse by sharing NFTs depicting its mobility solutions."
The channels will help the Hyundai NFT community to manage the non-fungible tokens' value.
Hyundai also released a short film showcasing its NFT universe concept dubbed "Metamobility Universe" that was first rolled out at the Consumer Electronics Show earlier this year.
Meta Kongz is a famous NFT gorilla character, and the film reflected the 'Metamobility' concept, which is expected to offer a smart device-metaverse connection.
Hyundai also intends to offer 30 limited editions of the NFTs on April 20 to commemorate the film release.
Profits are expected to be channelled towards community members and the project's management.
Thomas Schemera, Hyundai Motor's global chief marketing officer, acknowledged:
"The Hyundai NFT Universe will extend the Hyundai brand experience, especially with the MZ generation, in a completely new way, further reinforcing our commitment to innovation in both the real world and the metaverse."
He added:
"We are extremely excited to introduce 'Metamobility' through our own NFTs and start this journey with Meta Kongz."
Various auto giants, such as Lamborghini, McLaren, and Mercedes-Benz, have entered the NFT space though the concept adopted entails representing exotic and luxury cars as digital assets.
Last month, McLaren partnered with InfiniteWorld to showcase its luxury hypercars and supercars in the metaverse in the form of NFTs.
Users were to have the chance to own McLaren-branded products irrespective of whether they could afford an automobile from the company or not.
Image source: Shutterstock
Hyundai Emerges as First Automaker to Roll Out Community-Based NFTs
Read More