Slovenia Makes History as the First Country to Launch an NFT Product
Slovenia is on track to become the first country in the world to launch its first Non-Fungible Token (NFT) series, billed to be showcased at the forthcoming Expo show in Dubai, opening on 1 October.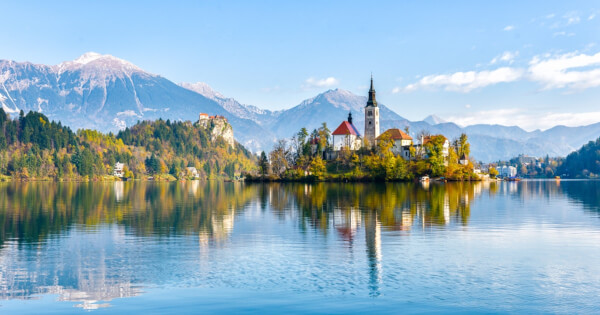 Per its plans, the NFTs will be targeted at promoting the country's achievements in terms of its business advancements as well as its tourism industry.
As described, the digital collectables will "represent a collection of unique digital 3D exhibits and exclusive 360-degree panoramic high definition photographs." These NFTs will serve as gifts that will be distributed to visitors who visit the Slovenian Expo pavilion. The gifts will be modelled in promotional cards carrying instructions and a unique eight-digit number that will allow carriers to access the digital wallet to "claim" their non-fungible token.
"Slovenia is thus being presented at EXPO Dubai 2020 as an innovative, digital, and smart destination whose pavilion is certainly worth a visit for its distinctive leafy facade, interesting content, new business opportunities, and the NFTs," said State Secretary Simon Zajc.
The NFT series is the brainwork of the collaboration between important agencies of the Slovenian government, including the Slovenian Ministry of Economic Development and Technology, the public agency for the promotion of entrepreneurship and investment SPIRIT, and the Ljubljana Technology Park, respectively.
Today, many countries are beginning to recognize the hidden potentials in blockchain and innovations that emanate from these technologies. The Slovenia push to launch the first NFT series amongst its fellow sovereign nations follows a similar move by El Salvador, who officially adopted Bitcoin (BTC) as its official legal tender earlier this month.
The gradual embrace of the potentials of NFT technologies will help Slovenia preserve its historical work of arts detailing its key achievements in business and tourism. With the borderless nature of blockchain and crypto, the Slovenia NFTs are bound to engraft the country's beauty into the eyes of the global community through the visitors it receives at the forthcoming Expo.
Image source: Shutterstock
Twitter Enables Bitcoin Tipping on Its Platform, Plans to Support Users to Unlock NFTs Services
Read More