Russian Crypto Startup InDeFi to Launch Ruble Stablecoin following DAI Model
InDeFi, a Russian crypto startup founded by the former owner of Russia's National Standard Bank, Alexander Lebedev, has announced plans to introduce a ruble-pegged stablecoin on the Ethereum blockchain.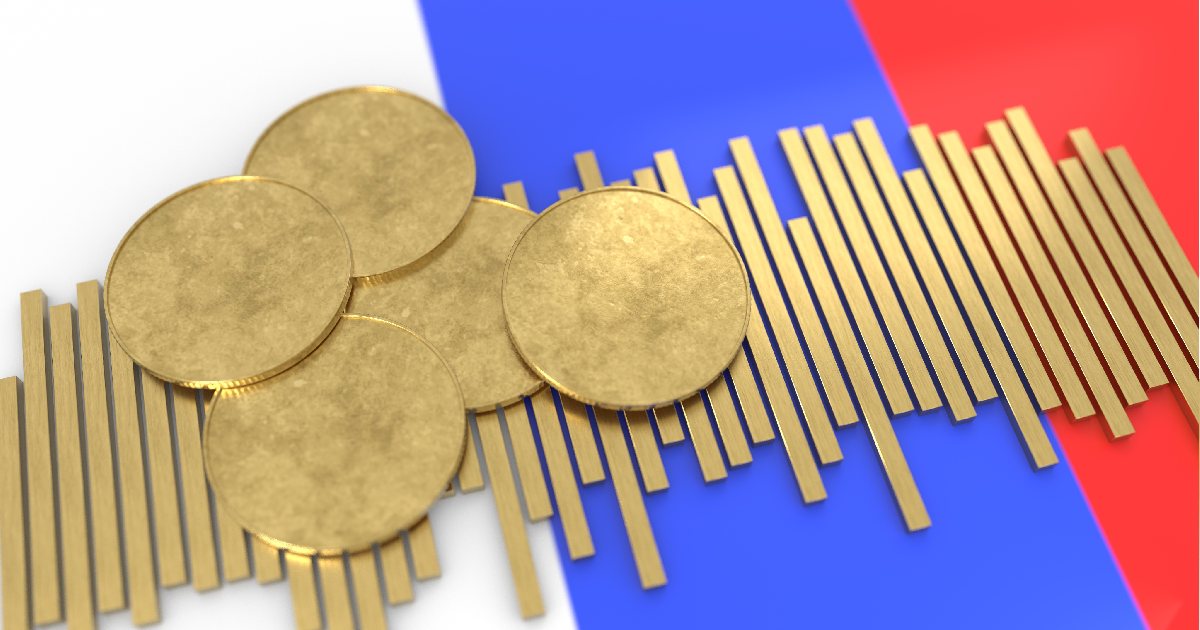 Sergey Mendeleev, the Co-founder and CEO of InDeFi, made such revelations on Wednesday, September 13, at the Blockchain Life conference in Moscow.
Mendeleev, the founder of the Garantex cryptocurrency exchange, which was sanctioned by the U.S. Treasury in April, said that the new stablecoin project has nothing to do with the Bank of Russia's digital ruble.
Mendeleev said the InDeFi's crypto ruble will be decentralized, and one InDeFi token will be equal to one ruble fiat currency.
He further stated that a trial version of the stablecoin with minimal features is available for testing and feedback.
"The coin will not only make it easier for Russian citizens to access international cryptocurrency exchanges but also, after changes in legislation, provide transactions with foreign counterparties via crypto," Mendeleev said on stage.
He explained that the crypto ruble will follow the model of MakerDAO's DAI algorithmic stablecoin. This means that the issuance of the ruble stablecoin will be performed by a decentralized smart contract with over-collateralization.
In MakerDAO's system, users lock Ether (ETH) in a smart contract and take out loans in DAI stablecoin. The loans are backed by the Ether collateral locked in the smart contract escrow.
Mendeleev acknowledged that recently InDeFi has not been performing well, just like any other DeFi project on the falling market. He mentioned that the DeFi startup is looking for new forms of business and apps to diversify and stabilize its operations.
"Just imagine, it would be as easy to trade ruble on DEXes as USDT, for example," he said, referring to decentralized cryptocurrency exchanges and Tether, the largest dollar stablecoin by market cap.
Last year, Lebedev and Mendeleev introduced InDeFi, a service that offers loans in stablecoins.
Why Russia Now Embracing Cryptocurrency
Last week on September 6, Russia initiated talks with several friendly countries about launching clearing platforms for cross-border settlements in stablecoins.
Deputy Finance Minister Alexey Moiseyev revealed that the country is exploring stablecoins to make payments with friendly nations.
According to Moiseyev, Russia is working with a number of countries to create "bilateral platforms" with "tokenized instruments" to avoid using U.S. Dollars and Euros.
The Deputy Finance Minister did not mention which countries they are working with nor specify what the "tokenized instruments" would be pegged to.
In July this year, Putin signed a law banning Russian citizens from using digital assets to make payments. However, last week, the Deputy Finance Ministry disclosed that the country expects to resolve issues related to cross-border payments in cryptocurrencies this autumn session.
The West heavily sanctioned Russia after it invaded Ukraine in February. As a result, Russia's access to the Dollar and Euro markets has been limited and it is hitting the country's economy hard.
Image source: Shutterstock
Russia Mulling the Idea to Build a Crypto Platform on the Moscow Stock Exchange
Read More