Ripple to Cash In One-Third of its Stake in MoneyGram
Leading blockchain payments company Ripple plans to sell a third of its stake in American money transfer firm MoneyGram. Ripple currently has a stake of $6.22 million or 8.6% of outstanding shares in MoneyGram as published by the U.S. Securities and Exchange Commission (SEC).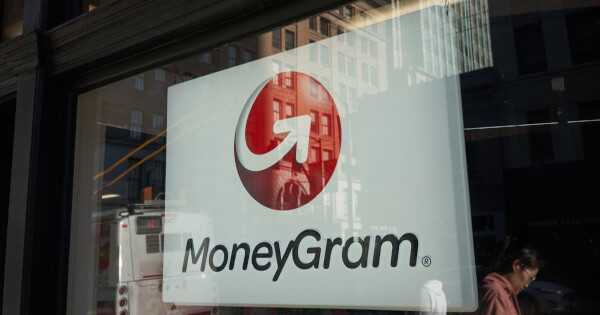 Pumping Ripple's On-Demand Liquidity into MoneyGram
The SEC further expounded that Ripple has a warrant to purchase additional shares amounting to 5.95 million. As a result, the total equity stands at 12.2 million shares. Based on this information, Ripple is cashing in nearly 4 million shares or nearly 33.3% of its whole stake. Nevertheless, once the deal is sealed, the blockchain payments giant will still own 4.44% or about 3.22 million shares of MoneyGram.
In November 2019, Ripple finalized its $50 million equity investment commitment. It purchased the newly-issued equity from MoneyGram at $4.10 per share and paid a significant premium on MoneyGram's market prices. The funding was to support MoneyGram's operations as the company continued to increase the volume and use of On-Demand Liquidity, Ripple's product that leverages the digital asset XRP.
Ripple continues making headway
Despite the sale of a third of its stake in MoneyGram, Ripple has previously pumped in huge investments in this company. For instance, Ripple invested $9.3 million in market development fees to MoneyGram remittance services. Precisely, after a deduction of $0.4 million in transaction and trading expenses, the money sender saw a net benefit of $8.9 million come from Ripple.
After emerging from the shadows with its bullish run, Ripple's XRP token more than doubled in price within a week span. As a result, outperforming Bitcoin (BTC) and Ethereum (ETH) because it surged by 110% on CoinMarketCap.
On a monthly perspective, the cryptocurrency has more than tripled in value, as it began the month of November at lows of 20 cents. In comparison with Bitcoin and Ethereum, which have both recorded weekly gains of 10% and 20%, respectively, Ripple has had the best run of the three cryptocurrencies.
Furthermore, Ripple's blockchain-powered XRP ledger is touted to be superior to the SWIFT financial network adopted by banks worldwide because it is more secure, cheaper, and more transparent.
Image source: Shutterstock
Read More