Ripple Labs to Provide Infrastructure for Establishing Bhutan's Digital Ngultrum
Branded as the only Carbon-neutral country globally, Bhutan has tapped the services of blockchain payments firms Ripple Labs Inc to design its Central Bank Digital Currency (CBDC), the Digital Ngultrum.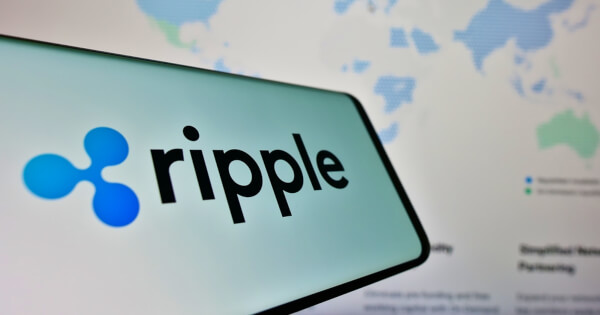 As announced by Ripple, Bhutan's central bank, the Royal Monetary Authority (RMA), will use the XRP Ledger solution to launch its CBDC in phases.
The choice of Ripple stems from the company's related commitment to sustainability processes and its extensive roots in cross-border payment solutions. The CBDC design will be Carbon-neutral and deployed as a veritable tool to fast-track the country's financial inclusion drive.
As many Bhutan citizens are unbanked, the mountainous nation hopes the Digital Ngultrum will foster "easier, faster and more affordable payments, both domestically and internationally," helping it reach its goal of increasing financial inclusion by as much as 85% in 2023.
"Beyond privacy, the CBDC solution is also custom-designed to handle payments at the volume of transactions required by a successful retail CBDC. This provides central banks like the RMA with the security, control, and flexibility they need to deploy a CBDC without compromising financial stability or monetary policy objectives," Ripple said in the official announcement.
The company noted that the CBDC design will be cost-effective and "will enable the RMA to eventually access a network of CBDC ledgers for full settlement interoperability, while still maintaining monetary and technological independence."
Many sovereign nations developing their CBDC solutions are employing the expertise of homegrown technologies, as being managed by their respective Central Banks. The choice of Ripple for its CBDC version is ripe as the company's XRP Ledger infrastructure currently powers millions of cross-border transactions and will serve as a sustainable prototype for the 800,000 population in Bhutan.
Amongst the top apex banks designing a CBDC product include the People's Bank of China (PBoC), the Monetary Authority of Singapore (MAS), and the Central Bank of Nigeria (CBN), amongst others.
Image source: Shutterstock
Turkish Central Bank Announces Partnership with Technology Firms to Develop CBDC
Read More