Ripple CEO Brad Garlinghouse Criticizes India's New Bill Seeking to Ban Crypto Trading
Ripple CEO Brad Garlinghouse has posted a tweet criticizing India's government's renewed efforts to introduce a law to ban cryptocurrency trading.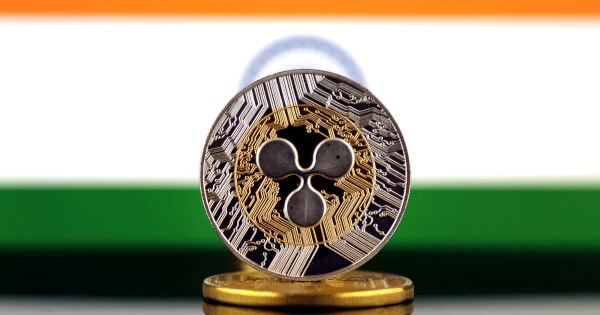 Garlinghouse tweeted that he is completely disappointed by the government's flip-flop policies on cryptocurrency, which would be harmful to the crypto industry. He further claims that India has one of the biggest underbanked and unbanked populations in the world.
War on Cryptocurrency Continues
On September 15, India's federal cabinet drafted a new bill that would ban trading of any virtual currencies in the country. The news has caused a bit of worry and confusion within the crypto community, with many key players speaking against the move.
India has been opposing the cryptocurrencies for many years. In 2018, the Reserve Bank of India (RBI) imposed a banking ban on cryptocurrency exchanges. Supreme Court of India lifted the ban on a landmark ruling on March 4, 2020. Since the ban was quashed, crypto exchanges in the country have seen a massive rise in trading volume.
However, if the proposed bill is passed, it would eliminate significant progress that has been made over the past few months.
The country's aversion towards the crypto industry appears counter-productive, given that the nation has a financial inclusion problem. India is among the top nations in the world with financial inclusion problems with more than 150 million unbanked adults (rivaling neighboring China among developing nations).
Digital currencies have become a popular approach that many people in India use to access cross-border payments, with the nation having one of the highest remittances in the world. Another cryptocurrency ban would therefore be counter-productive given the massive potentials of virtual currencies in the nation.
The Government Encouraging Blockchain Technology
Although India's government intends to ban cryptocurrency trading, it is developing a favorable environment for blockchain technology. The new law puts blockchain innovation as a top priority when it comes to educational certificates, land registration, supply chain management, and several others. The government has been eyeing blockchain because the technology has a big potential of being applied in various sectors like governance, education, cybersecurity, banking, and securing the future of the country's economic development and growth.
Image source: Shutterstock
---

Read More