Rio de Janeiro to Accept Crypto Property Tax Payment from 2023
Rio de Janeiro is gearing up to be the first city on Brazilian soil to accept tax payment in cryptocurrencies from 2023, according to Bloomberg Linea.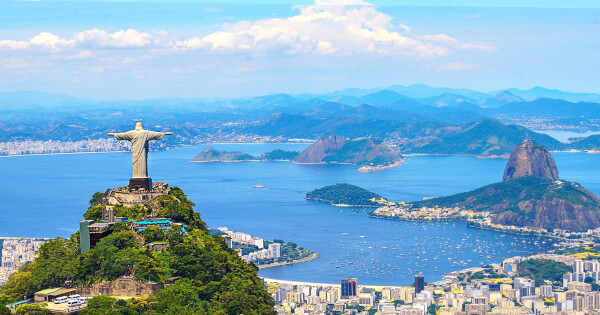 As a result, plans are underway for the municipality to hire companies that will aid in the conversion of crypto assets to the Brazilian Real, the nation's currency.
As the second-largest city in Brazil, Rio de Janeiro intends to enter the non-fungible token (NFT) market, which continues to take the world by storm. Per the announcement:
"Among the suggestions already mentioned in the report is the creation of NFTs by the City Hall with images of tourist spots and spaces for artists to make interventions that would later become NFT."
Therefore, the arts to be developed will be held in a blockchain wallet authorized by the municipality so that it gets a percentage of the sale.
Pedro Paulo, Rio de Janeiro's Secretary of Finance and Planning, welcomed the intention of accepting crypto tax payment for properties and noted:
"In the future, this could be extended to services like taxi rides. Going further, we will utilize these crypto assets to stimulate arts, culture, and tourism through NFTs."
This revelation comes months after Mayor Eduardo Paes revealed that the city was planning to become "Crypto Rio" by storing part of its treasury in cryptocurrencies, Blockchain.News reported.
This objective was prompted by Rio de Janeiro's goal of borrowing a leaf from Miami in its Bitcoin adoption journey so that it would become the tech capital of South America.
The payment of taxes through cryptocurrencies has become a hot topic in different parts of the globe.
For instance, Florida Governor Ron DeSantis recently disclosed plans to roll out a cryptocurrency payment option for businesses remitting taxes.
His sentiments were a response to the call that the state was one of the emerging hubs for cryptocurrency investment, given that leading crypto companies like Blockchain.com have set foot in Miami.
Image source: Shutterstock
Brazilian Senate Committee on Economic Affairs Approves Crypto Regulation Bill
Read More