Reserve Bank Of New Zealand Wants to Preserve Cash, Monitors CBDC Developments
The Reserve Bank of New Zealand—Te Pūtea Matua—seeks to preserve the benefits of cash for its citizens, while paying close attention to the future of money and central bank digital currency (CBDC) development.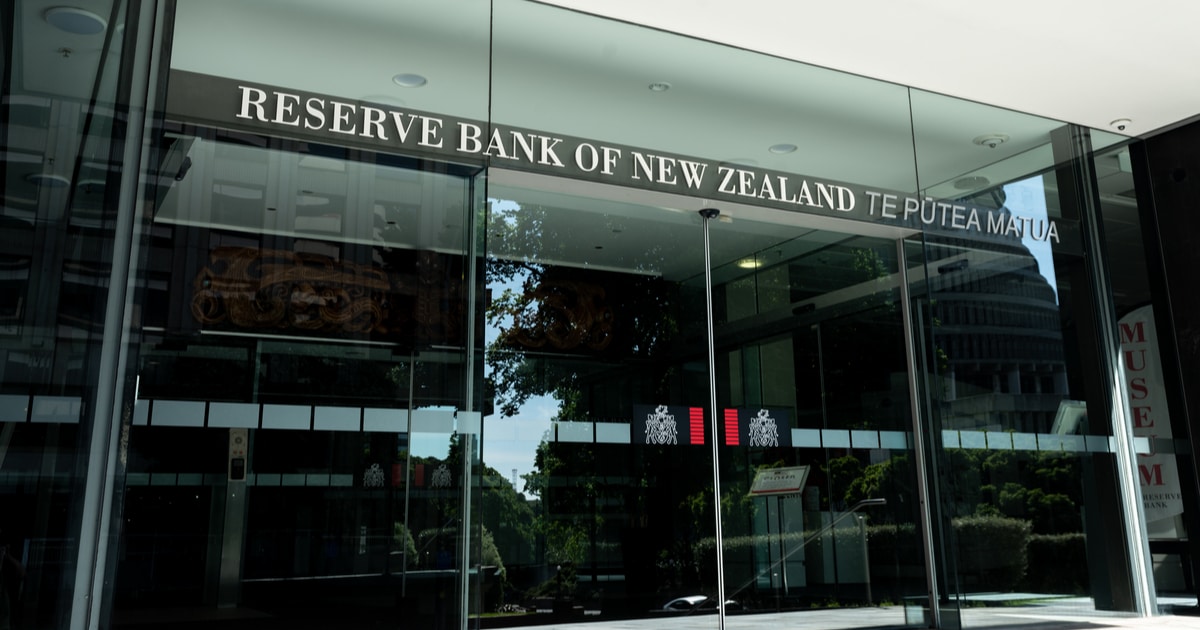 The Reserve Bank of New Zealand, (Te Pūtea Matua) seeks "to preserve the benefits of cash for all who need them" for financial inclusion in the economy, while the central bank is also keeping an eye on CBDC developments and the changing nature of money.
Assistant Governor of the Reserve Bank, Christian Hawkesby told the Royal Numismatics Society of New Zealand annual conference today Oct. 19:
"Cash is being used less as a means of payment and access to cash is declining. However, cash provides important benefits to many people, including legal tender money, social and financial inclusion, peer-to-peer payments, backup payments, and privacy and autonomy."
The Reserve Bank is encouraging banking sector participants to consider supporting citizens who depend on cash for everyday needs.
Governor Hawkesby revealed that the Reserve Bank of New Zealand is building new policy and governance capabilities to support its strategy, as well as to prepare for the future of money. He said, "In the years ahead, some of the biggest questions facing central banks could well be around the future of money itself."
The Future of Cash and CBDC
The Reserve Bank's immediate priority is to support the banking and service industries to ensure that cash systems continue to be fit for purpose. Initiatives include reshaping vaulting arrangements, banknote standards, and building towards a sustainable future. Hawkesby highlighted that ultimately, a more transformational solution might be needed.
Governor Hawkesby said:
"Looking forward, we remain open-minded about how the technology of money and payments will continue to evolve."
The Reserve Bank Governor highlighted the future of cash as being created by the central banks around the world— who are competing to be the first to release their central bank digital currencies (CBDC). China has been the frontrunner, aggressively piloting its own DCEP (Digital Yuan) and the most powerful central banks including the Federal Reserve and the European Central Bank collaborating on research to assess the positives and negatives of CBDC implementation.
While the New Zealand central bank is also researching retail central digital bank currencies, Governor Hawkesby said, "Although we have no imminent plans to issue a CBDC, we are well-connected and considering these developments very closely."
Reserve Bank of Australia Also Hesitant on CBDC
CBDC development in neighboring Australia also appears off to a slow start with reports in late August that the Payments System Board of the Reserve Bank of Australia (RBA) had found no strong public policy-case to issue a central bank digital currency (CBDC) despite the trend of declining cash-use throughout the COVID-19 pandemic.
However, the latest reports from the RBA's Head of Payments Tony Richards have revealed that Australia's central bank may not have entirely given up on the quest to pursue CBDC issuance.
Richards said that due to the bank's mandate to promote efficiency in the payment system, it will give up on the topic of a potential CBDC rollout. The RBA head executive noted:
"Consistent with the Bank's mandate to promote competition and efficiency in the payments system and contribute to the stability of the financial system, we will be continuing to consider the case for a CBDC, including how it might be designed, the potential benefits and policy implications, and the conditions in which significant demand for a CBDC might emerge."
Image source: Shutterstock
---

Read More