Poker Players Are Improving Their Winning Odds with Bitcoin Cash Outs
As Bitcoin continues its rally, successful gamblers are becoming better winners by requesting payments and cash outs of Bitcoin from major online poker sites.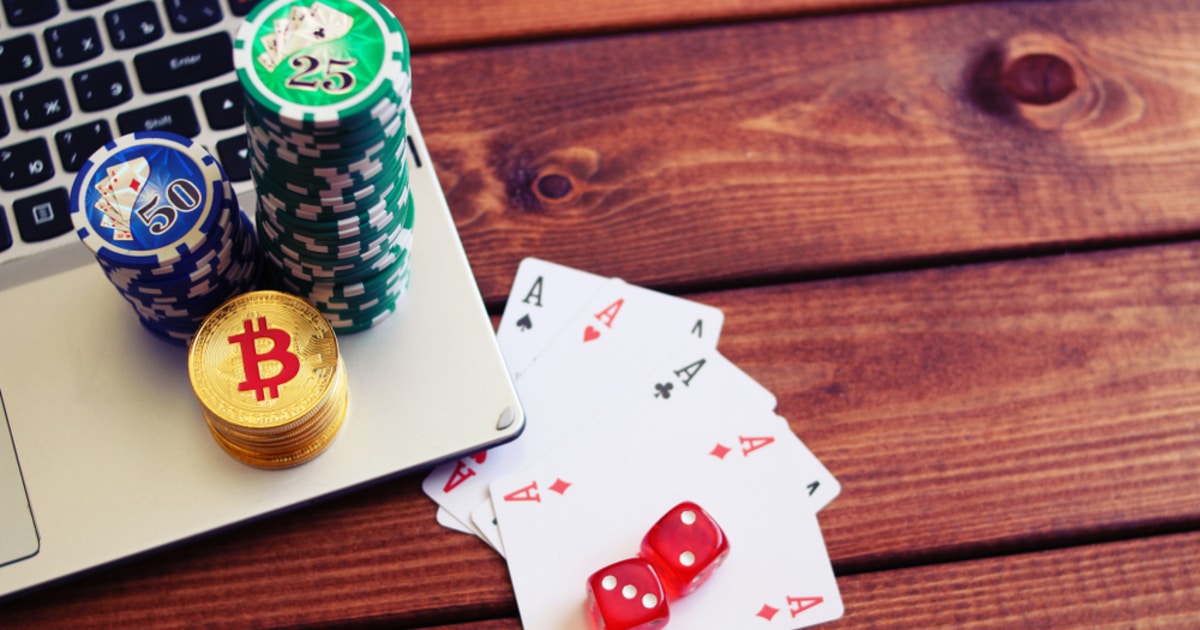 CEO of Winning Poker Network (WPN), Phil Nagy, said that in recent weeks, the site has had to purchase millions of dollars in Bitcoin a day from crypto over-the-counter (OTC) trading desks to meet the demand of exiting users. Nagy said:
"Right now 90-95% of our payouts are people asking for Bitcoin because it's going up. We are constantly having to go out and buy Bitcoin -- lots. Lots. More than we've ever had to before."
A large customer base of the online poker website comes from the US, although online poker is deemed an illegal activity in most states.
Nagy mentioned that there is a huge demand for Bitcoin as brokers charge up to a 1.5% premium. He said that the site made over 60% of transactions in Bitcoin (BTC), which is an estimated $100 million per month.
At Winning Poker Network, a Costa Rica-based website, players file their own losses and winning. Nagy said: "We don't regulate that". He said there is a perception that Bitcoin may be more difficult for US regulatory authorities to track compared to other funds. Digital asset users are also hoping to avoid paying taxes when using these sites.
Nagy further stated that long-time customers can deposit US fiat dollars and make withdrawals in Bitcoin. He mentioned that before Bitcoin's recent price surge, an estimate of 60% of clients cashed out payments in BTC, and now it is more than 90%.
Poker sites were among the first online sites to adopt Bitcoin. The leading cryptocurrency has been recognized for its contribution to the growth of online poker networks. Winning Poker Network (WPN) started accepting Bitcoin in 2014. In June 2019, WPN won the biggest cryptocurrency winning jackpot ($1,050,559.50 USD - 104.23 BITCOINS; £ 843,872; € 940,231) in an online poker tournament.
Crypto payments have increased in online casinos
Since cryptocurrencies took the main spotlight in 2010, many people have become interested in using them. Crypto casinos are also beginning to gain traction with numerous benefits. Anonymity is one of the key factors that contributed to the trend. Cryptocurrencies offer the best solution as gambling is illegal in most countries.
The coronavirus pandemic has been identified for accelerating online gambling activities. Since April this year, the poker industry has experienced a growth of 43%. The crackdown and closure of land-based gambling venues - casino games and sporting events - and strict COVID-19 lockdowns have left people with more time to engage in online poker sites. The use of Bitcoin for payments has also increased, leading to the growth of the poker industry.
The ever-increasing value of Bitcoin is appealing to gamblers who aim to increase their winning percentages in online gambling sites. Low fees associated with cryptocurrency transactions are also another factor in their appeal.
Currently, Bitcoin is trading north of $18,240.00 on CoinMarketCap and appears to be gaining bullish momentum.
Image source: Shutterstock
Read More