China's Central Bank and Watchdogs Meet with Jack Ma and Ant Group Execs following Regulation Criticism
Ant Group founder Jack Ma and the firm's top executives met with People's Bank of China (PBoC) and three financial regulators on Monday as China published new draft rules for online micro-lending.
The meeting with China's central bank comes after Jack Ma—currently China's second richest man and its wealthiest tech boss—spoke at the 2020 Bund Summit in Shang Hai last week, and questioned the suitability of international financial regulations for the Chinese economy.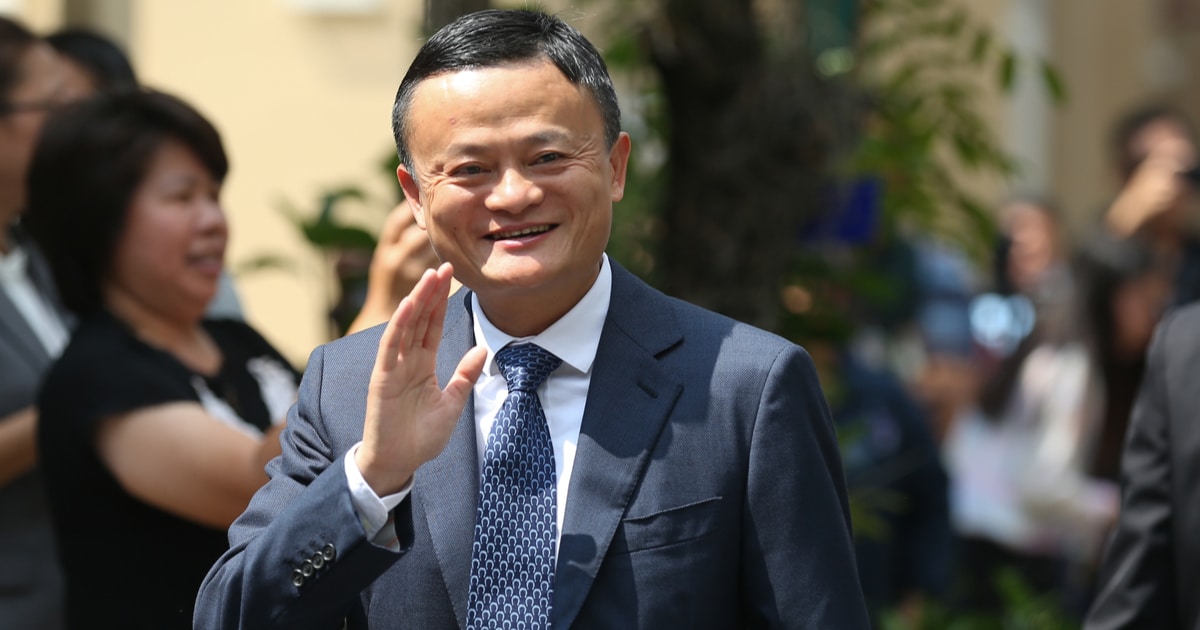 According to Reuters on Nov. 2 the CSRC would not give details of the discussion but the meeting was attended by the People's Bank of China (PBoC), China Securities Regulatory Commission (CSRC), China Banking and Insurance Regulatory Commission and foreign exchange regulators, who met with Ant Group's controlling shareholder Jack Ma, Ant's executive Eric Jin and its Chief Executive Simon Hu.
An Ant spokeswoman told Reuters that the company would "implement the meeting opinions in depth".
Ant Group Co LTD is backed by Alibaba Group Holding LTD and is China's leader in mobile payments, and provides a range of online financial services including insurance, asset management. Ant Group is preparing for their initial public offering which is set to be largest ever in history—expected to raise $34.5 billion.
Micro Lending Rules

The recent draft microlending rules published by the PBoC and regulators now sets a 5 billion yuan ($748 million) registered capital threshold for online micro-lenders in China. The draft comes as regulators fear rising defaults in the pandemic economy, and focus on banks and lenders that rely heavily on using micro-lenders or third-party platforms to underwrite consumer loans—a practice common for Ant.
While the draft does not specifically single out Ant Group—the head of consumer protection division at the bank regulator, Guo Wuping recently said that the rights of users of Ant-owned consumer loan companies Huabei and Jiebei deserve close scrutiny, according to Reuters.
Guo also said that a fintech like Ant Group could be seen as a technology-driven multi-purpose bank, and should therefore be under the same regulatory scrutiny as a bank.
China's Second Richest Man?
Jack Ma was dethroned by Nongfu Spring founder Zhong Shanshan as China's richest man only two months ago, but that could all change again after Ant Group's anticipated record shattering IPO which is forecasted to raise $34.5 billion.
As reported by Blockchain.News, on Oct. 30, the subscription amount of Ant Group's IPO now exceeds 19.05 trillion RMB (around $3 trillion US dollars), a new A-share record. The number of valid subscriptions for the online issuance is approximately 5.16 million, and the number of valid subscriptions is approximately 276.9 billion shares. Jack Ma's Ant Group is expected to raise $34.5 billion USD, the largest IPO ever in history. The P/E ratio is near 154.
Ant Group's IPO will once again make Alibaba founder Ma China's richest man. In addition, it is expected that the IPO may also make the former chairman and CEO Peng Lei, who holds 9.89% of Ant Group stocks, the richest woman in China. The value of stocks Lei holds will be worth around 207.7 billion RMB ($31.1 billion US dollars). At this issue price, the incentives for Ant's employees will be as high as 137.7 billion, averaging over 8 million per employee for its 16,000 employees.



Image source: Shutterstock
---

Read More