Over $3 Trillion USD Subscribed, Largest IPO Ant Group Blowout is Ready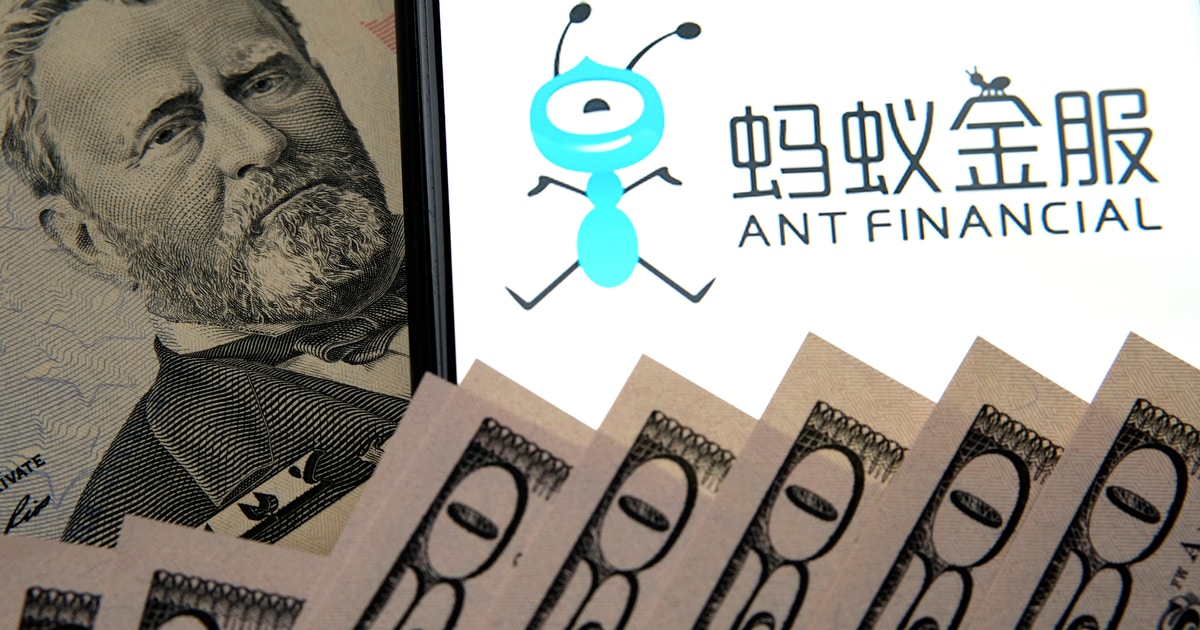 Blowout
On the evening of October 29, Ant Group and China's Shanghai Stock Exchange issued an announcement on the subscription status of the online issuance of A shares and the success rate.
The announcement shows the subscription amount of Ant Group exceeded 19.05 trillion RMB (around $3 trillion US dollars), a new A-share record. The number of valid subscriptions for this online issuance is approximately 5.16 million, and the number of valid subscriptions is approximately 276.9 billion shares. Jack Ma's Ant Group is expected to raise $34.5 billion USD, the largest IPO ever in history. The P/E ratio is near 154.
According to the HKEX announcement, the H-share subscription amount is around 1.3 trillion HKD. The sum of Ant Group subscriptions is around 3.02 trillion USD.
Ant Group IPO will make Alibaba founder and China's richest man Jack Ma even richer. The IPO may also make the former chairman and CEO Peng Lei, who holds 9.89% of Ant group stocks, the richest woman in China. The value of stocks Lei holds will be worth around 207.7 billion RMB ($31.1 billion US dollar). At this issue price, the incentives for Ant's employees will be as high as 137.7 billion, averaging over 8 million per employee for its 16,000 employees.
What is Ant Group?
Ant Group, also called Ant Financial, Ant traces its origins back to 2004 when Chinese e-commerce giant Alibaba Group Holding created Alipay to bridge a lack of trust between buyers and sellers in the early days of online shopping in mainland China. In 2011, Jack Ma separated Alipay from Alibaba with Zhejiang Alibaba E-Commerce Company as the operator, then changed the name to Ant Financial. To highlight the importance of technology innovation in financial and possibly to avoid regulations, it was again renamed to "Ant Group".
Ant Group is the owner of Alipay, the largest payment platform in China. In addition, it has lending, credit scoring, and other financial related services. Unlike traditional financial institutions like banks, Ant Group has stressed and adopted technical innovations in financial inclusion. In a nutshell, it could be seen as a technology-driven multi-purpose bank. Five technologies in innovation are highlighted: blockchain, IoT, Database, AI, and Security technologies. Among these technologies, blockchain technology ranks first and is notable as blockchain has the potential to redefine financial infrastructure and even monetary systems.
Facts of Ant Group in a Nutshell
(1) In the twelve-month period which ended on June 30, 2020, the total payment volume (TPV) through Alipay in mainland China reached RMB118 trillion (around $17,653 trillion USD).
(2) The primary payment service revenue is from charging merchants transaction fees based on a percentage of volume.
(3) The Alipay mobile App has over one billion users and 80 million merchants.
(4) Based on Alipay's payment as a connector and infrastructure, it has provided other fundamental services: CreditTech consumer credit and SMB credit needs, InvestmentTech for investment needs, and InsureTech for Insurance.
(5) It lists 5 items in strength: thriving Alipay platform and Ant ecosystem; innovation to serve customers; deep domain expertise, unparalleled customer insights, and leading technology; win-win partnership with financial institutions; Synergy with Alibaba.
(6) The Strategy of development and innovation are: drive user engagement and expand user base; build value with partners; invest in innovation and technology; expand cross-border payment and merchant services.
Image source: Shutterstock
Related: World's Largest IPO Ant Group to Raise $34.5 Billion, What is behind it?
Read More