Alibaba Founder Jack Ma Criticizes Current Financial Regulations
Alibaba founder Jack Ma highlights the importance of innovations over regulations. Recently, Ma made a voice for digital currency at the "Second Bund Financial Summit" organized by the China Financial Forty Forum (CF40), asserting that "digital currency could redefine money."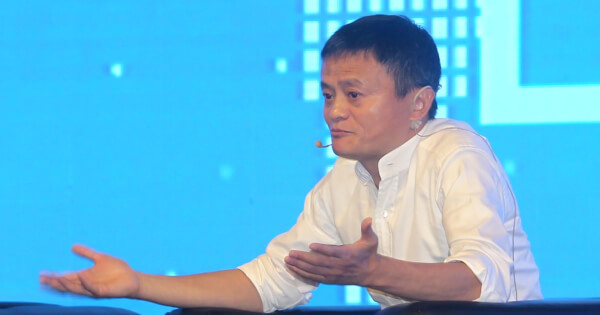 In contrast, he criticized the current banking regulations and supervisory practices — Basel Accords. He explained:
"Basel Accord is more like a club for the elderly. What it wants to solve is the problem of the aging financial system that has been in operation for decades, and the problem of system complexity. But China's problem is just the opposite. China has no financial systemic risk but has a risk of lacking the financial ecosystem."
The Basel Accords, the most influential blueprint for international banking reform, provide both an authoritative and a controversial framework for credit risk management in global banks. The Basel Committee was established to enhance financial stability through global banking supervision. Formed at the end of 1974, the Basel Committee is comprised of central bank Governors originating from ten countries, following the serious disruptions in international currency and banking markets.
Financial regulations are the key to protecting investors, as finance has a history of cheating, scam, and high-risk speculation. There were the cases of the famous Tulip Bubble in Dutch in 1637 and the Railway Mania bubble in the United Kingdom in the 1840s. Even the US Securities and Exchange Commission (SEC) was the result of an initiative established by Roosevelt to refrain from rampant speculation - the act of putting one's money into bets with the goal of acquiring high returns in a way that is similar but not identical to gambling - and scam. It was created by Joseph P. Kennedy, the father of the 35th former US President John F. Kennedy.
Jack Ma, as China's richest man and as a super successful businessman, has realized the power the Internet, eCommerce, and online payment hold much earlier than most people. The Alipay was once a payment channel innovation that is on the verge of regulation. The coming biggest IPO project Ant Group, the owner of Alipay, is also the result of constant fintech innovation, realized under his leadership. Ma knows the importance of innovation and thinks that at times, regulation may stifle technological and financial innovations.
Worldwide, the regulations regarding finance are tightening, especially with respect to disruptive blockchain technology and cryptocurrency-related practices. Recently, Ripple CEO also expressed his worries and criticized the "Cryptocurrency Enforcement Framework" by the US Department of Justice (DOJ).
Whether industry leaders like Jack Ma could cause an amendment to existing regulations pertaining to fintech innovations is still up for question.
Image source: Shutterstock
Read More