OKEx to Shut Down Its Crypto Business Operations in South Korea by April
OKEx cryptocurrency exchange has announced plans to shut down its operations in South Korea due to new anti-money laundering regulations that will be implemented in the country, which will make it hard to conduct business as usual.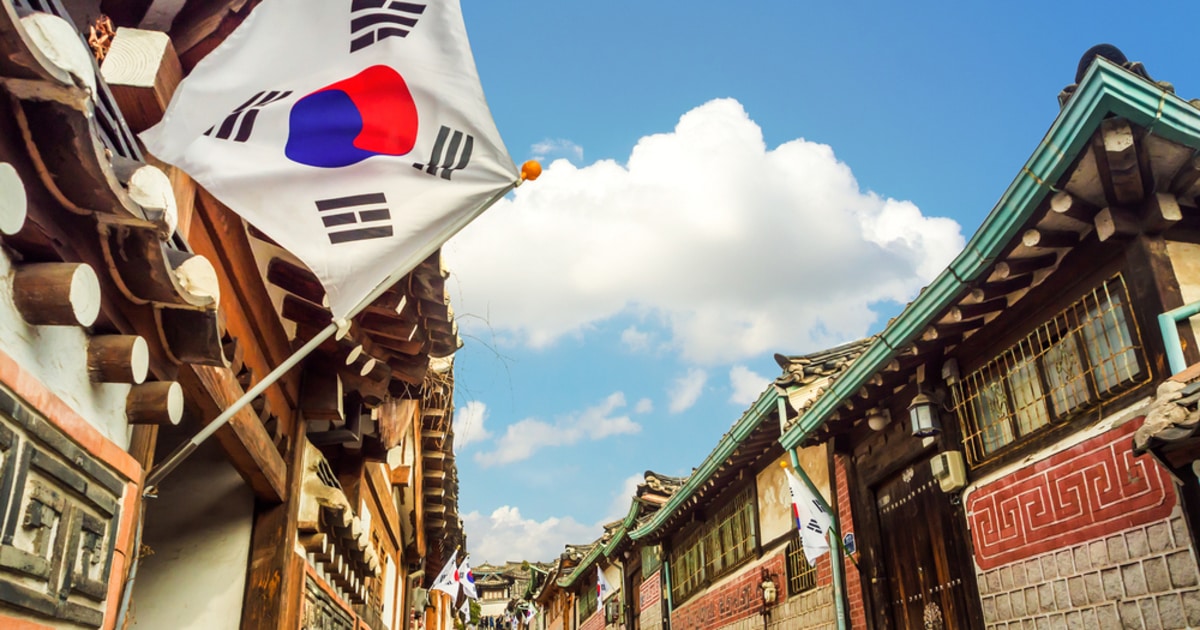 According to sources familiar with the talks, OKEx South Korea will terminate its crypto services in the country on April 7 rather than navigating the newly revised regulatory hurdles. The cryptocurrency exchange has therefore urged its local clients to make withdrawals of their funds before the deadline.
OKEx said:
"Please be sure to withdraw the KRW and cryptocurrency you hold by April 7 (Wed), the service end date. After the end of the service, OKEx Korea will not be held liable for any losses arising from failure to withdrawal by the customer."
OKEx said that it has made such a move triggered by local regulations, stating that it would be difficult to navigate the local currency market because of new anti-money laundering (AML) rules for crypto businesses.
South Korea revised its anti-money laundering regulations for cryptocurrency exchanges. Based on the revised Financial Transaction Report Act, crypto exchanges, which are considered as VASPs (virtual asset service providers), are required to verify customer identities and undergo compliance inspections. OKEX is unwilling to comply with the rules and has therefore opted to terminate its business operations in the country.
Under the revised rules in the country, crypto exchanges cannot share order books with other exchanges and are expected to report suspicious transactions to the Korea Financial Intelligence Unit and be answerable to the FSC (Financial Services Commission).
The new AML regulations are coming into force on Thursday, March 25. Crypto businesses are therefore given a grace period of up to six months, (until September) to register with the Financial Services Commission, or else would face penalties.
An OKEx official in South Korea said that apart from regulatory issues, the branch is also facing business difficulties. The local crypto branch was struggling to form a proper bank partnership. VASPs are required to set up real-name verification for withdrawals and deposits with an approved South Korean bank. To report transactions, every local VASP are expected to apply with the Information Security Management System. OKEx South Korea has struggled to obtain the Information security Management System certificate (ISMS) and virtual account (bank account required to get licensed).
Furthermore, OKEx South Korea has been making a very small profit out of its business operations. Although OKEx is a big name in the global crypto market, it has a small presence in South Korea. As per CoinGecko data, OKEx South Korea handled only $3.5 million in trade volumes in the last 24 hours compared to the global platform handled more than $6 billion in trades.
Challenges Facing Global Crypto Exchanges
OKEx is not only the crypto exchange affected in South Korea. Despite launching its operations in April 2019, Binance South Korea branch closed operations in December last year due to low trading volumes and declining liquidity of its major trading pairs.
While local exchanges are growing with high crypto demands in South Korea, global crypto exchanges could not compete with high regulatory standards in the country. Stricter regulations have forced blockchain firms to pursue token listings on overseas exchanges, thus further worsening the trading volumes problem in the nation. In 2020, authorities in South Korea legalized crypto trading while enacting rigid compliance to real-name trading accounts.
Image source: Shutterstock
EIP 1559 May Not Reduce High Gas Fees on Ethereum, but ETH 2.0 Will – Here's Why
Read More