New Zealand Police Froze $140 Million in Assets and Crypto From Alleged BTC-e Exchange Money-Launderer Alexander Vinnik
New Zealand police have revealed that they have frozen NZD$140 million ($90 million) from Canton Business Corp and its company owner Alexander Vinnik who were holding funds in a New Zealand company. Vinnik is now in French custody but is also wanted in the US.
Andrew Coster, New Zealand Police Commissioner, stated that they had collaborated closely with the US Internal Revenue Service in this matter. He stated that the funds likely suggested illicit profits from hundreds of victims.
The money is the largest amount ever frozen by New Zealand police in the country's history.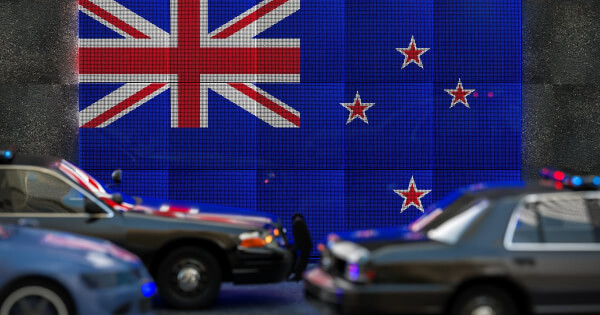 Dirty Money Crackdown Reaches the Strongholds
The United States has accused Alexander Vinnik of money laundering of millions of dollars through BTC-e, one of the largest cryptocurrency exchanges in the globe. Canton and its owner, Vinnik, previously operated crypto exchange BTC-e. It is reported that BTC-e operated in the US, but had no anti-money laundering policies and controls. This resulted in cyber-criminals and criminals laundering profits generated from various criminal activities, including theft, drug crime, ransomware attacks, corruption, computer hacking, and fraud through BTC-e.
Russia, his native country, also wants Vinnik to put him on trial. Vinnik mentions that he served as a technical consultant to BTC-e crypto exchange and had no connection to or knowledge of any illegal activity.
Upon the request by the US authorities, Vinnik was arrested in Greece in 2017 for alleged involvement in money laundering activities. After a legal tug-of-war for two years, Vinnik was transferred from Greece to France. In January 2020, French authorities filed preliminary charges of extortion and money laundering against Vinnik.
Vinnik denies any wrongdoing, and he went on a hunger strike to protest against his transfer to France. He instead prefers to go to Russia, where he would face lesser charges. His lawyer stated that because of the hunger strike, her client was hospitalized on his arrival in France.
Greek officials had ruled that Vinnik should be transferred first to France, then to the United States, and eventually to Russia.
On June 22, New Zealand stated that they captured NZ$140 million ($90 million) from Alexander Vinnik and his company, Canton Business Corporation, as they were holding the money in a New Zealand firm.
New Zealand prides itself on setting up companies and establishing the ease of doing business in the country. However, the country has been sometimes targeted by foreign-based criminals who use shell companies to launder money.
Coster stated that there is always a risk facing New Zealand companies as they would be used in international money laundering. He said that the latest seizure demonstrates that the country is not and will not be a safe haven for illicit profits generated from international crime in other regions across the world.
New Zealand's companies register shows that Vinnik owned a firm identified as WME Capital Management from 2008 until 2012. However, the register does not list Vinnik as a shareholder in any firm beyond that particular date.
The New Zealand police have frozen the money. The police mentioned that they intend to apply to the High Court to seek the money to be forfeited and paid to the victims of the crime identified.
Crypto Fraud Alarming Concern
The decentralized and anonymous nature of the cryptocurrencies has become a boom to many users. But the new technology is frequently exploited by hackers at the expense of the common users. CipherTrace, a blockchain forensic company, revealed that the cryptocurrency sector lost more than $4.4 billion in scams and thefts in 2019.
Crypto fraud has risen due to malpractices occurring through crypto exchanges. Cryptocurrencies have become constant targets for scams, including hacking, phishing, digital theft, and fraud. It may remain difficult to stop scams altogether, but a balanced approach involving a suitable security framework and regulations could help contain the pandemic.
Image source: Shutterstock
---

Read More