New Market Entrants Caused the Recent Bitcoin Panic Selling, says Glassnode
Bitcoin (BTC) recently nosedived to lows of $48.5K, but it has regained its momentum to trade at $57,882 at the time of writing, according to CoinMarketCap.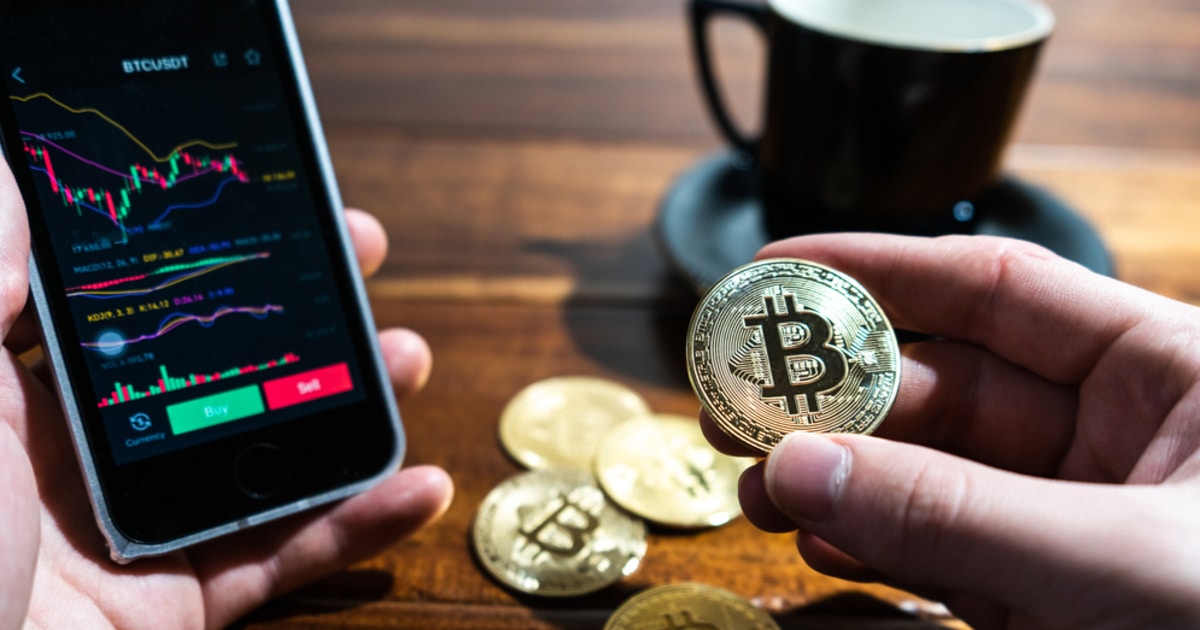 Yann & Jan, the co-founders of on-chain metrics provider Glassnode, have noted that this price drop was triggered by new entrants in the Bitcoin market. They said:
"Haven't seen LT holder position change flip green since October last year. Looks like new market entrants did a lot of that recent Bitcoin panic selling."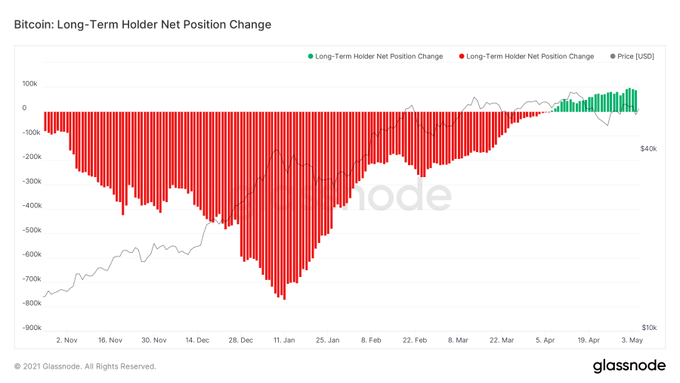 Their sentiments are echoed by Jan Wuestenfeld, a BTC researcher and data analyst. He explained:
"Addresses with a Non-Zero Bitcoin balance have taken a small dive in the last days. Looks like smaller holders have either consolidated their addresses, sold their coins or deposited their coins to an exchange."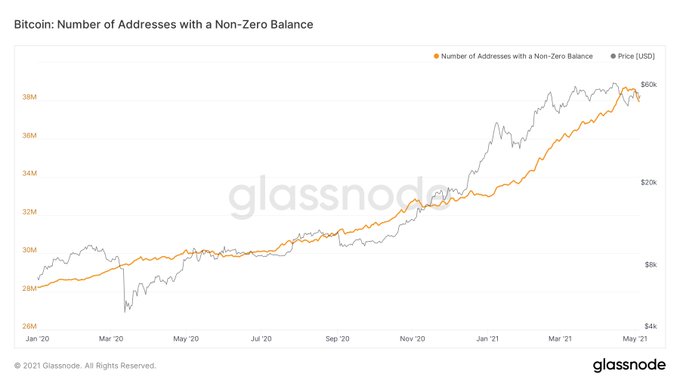 The sharp drop in BTC price was also attributed to speculations that the American administration would increase capital gains taxes. As a result, this affected the sentiment surrounding crypto investments.
65% of Bitcoin hashrate support Taproot upgrade
According to crypto data provider "Documenting Bitcoin":
"65% of all the Bitcoin hashrate has already signaled support for Taproot, the privacy and scalability upgrade."
The Taproot upgrade is a soft fork expected to use Schnorr signatures, which are smaller and faster than the current BTC signature algorithm.
As a result, Bitcoin scripts will be changed so that they can boost security, scalability, privacy, and wallet functionality. The upgrade is also expected to reduce transaction fees.
On the other hand, hashrate is used to measure the processing power of the BTC network. It, therefore, allows computers to process and solve problems that would enable transactions to be approved and confirmed across the network.
In other news, Latin America E-Commerce Giant MercadoLibre recently announced purchasing Bitcoin worth $7.8 million. The stock listed company also revealed accepting BTC Bitcoin as a payment option.
Image source: Shutterstock
Read More