Mozilla Foundation Backtracks on Accepting Cryptos after Backlash
Mozilla, the software developer of the internet browser Firefox, has reversed its stance on accepting cryptocurrencies after facing backlash over concerns about the impact cryptocurrency mining has on the environment.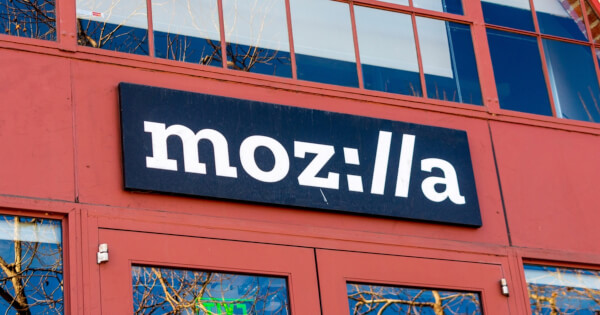 Last week, Mozilla had called for cryptocurrency donations through BitPay which eventually sparked a discussion about the harmful impact cryptocurrency mining has on the environment.
Multiple reports have stated that electricity used daily to mine Bitcoin is more than the total amount used by some nations like Ireland to power the entire nation.
Mozilla co-founder Jamie Zawinski is wary of the "Ponzi scheme". Zawinski spoke further about the cryptocurrency industry in a blog posted on his website on Jan 5, where he said that the crypto industry is an unrealistic business model.
He added that:
"Everyone involved in the project should be ashamed of the decision to partner with Planet-burning Ponzi scheme."
Mozilla said that starting today, it will review whether and how the current cryptocurrency donation policy aligns with our climate goals, and that decentralized web technology remains an important area for the Mozilla team to explore.
Lately, a growing number of companies have begun to enter into the crypto space and that is bound to spark a heated debate with environmental advocates.
Early last month, Rennis, France-based Ubisoft, a video game developer and publisher launched a platform called "Digits" on its own Ubisoft Quartz NFT (non-fungible token) platform, marking its territory in the field of encrypted NFT.
GameStop, an American seller of video games, consumer electronics and wireless services, said today that it is also entering the NFT market, while top crowdfunding platform Kickstarter plans to unveil a standalone company by building a system based on blockchain technology, as reported by Blockchain.News on December 9.
Ironically, the United Nations, through its UN-Habitat program, has also partnered with Unique Network, Exquisite Workers, and IAAI GLOCHA to take advantage of NFTs to create awareness about the global climate crisis through an initiative called DigitalArt4 Climate.
Image source: Shutterstock
GameStop Shares Surges 26% after Announcing to Enter NFT and Crypto Markets
Read More