Most People Will Hold Bitcoin Instead of Investing in Stocks, Bonds or Real Estate, says Market Analyst
After surging to highs of $61,781 over the weekend, Bitcoin (BTC) is experiencing a price correction as the top cryptocurrency is trading at $55,900 at the time of writing, according to CoinMarketCap.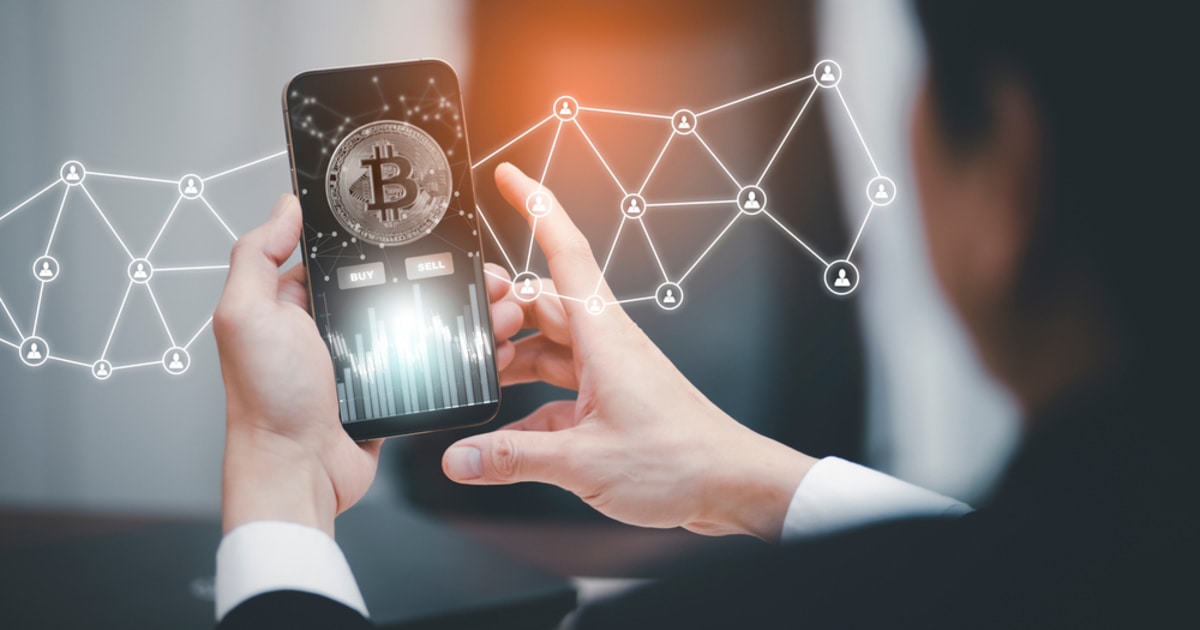 Despite the current pullback, Pierre Rochard, a market analyst and Bitcoin advocate, believes that most people will be inclined towards holding BTC compared to investing in assets like stocks. He explained:
"In the future, most people will just hold Bitcoin instead of investing in stocks, bonds, or real estate. Normal people don't want to spend time investing; they just want to hold money. Only those actually interested in investing will engage in it."
His sentiments come at a time when Bitcoin has gained more than 1,200% since it plummeted to lows of $3,800 in March 2020 as the grappling effects of the coronavirus (COVID-19) continued to wreak havoc.
At the time, the leading cryptocurrency shed more than 50% of its value in 24 hours as the pandemic triggered shock waves globally. As a result, a flight to cash was witnessed, pushing risk assets like Bitcoin on the receiving end.
Nevertheless, the narrative is different one year down the line because the top cryptocurrency has gone through the roof, making it the best-performing asset of the decade.
Long-term hodlers are accumulating more Bitcoin
According to crypto writer William Clemente III, long-term Bitcoin hodlers or holders are seeing the present pullback as the perfect opportunity to accumulate more BTC as new ones continue selling. He explained that people who have held Bitcoin for three years and more have continued to accumulate Bitcoin, while newer investors, who have only hodl-ed the digital asset for 6-12 months, "have sold into the recent rally."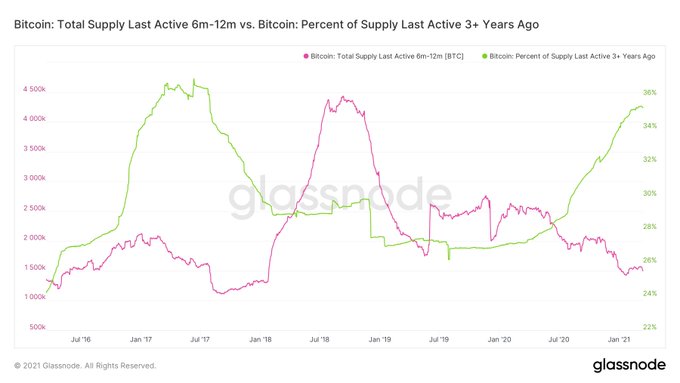 Jan &Yann, the co-founders of leading on-chain data provider Glassnode, have stipulated that they are still optimistic of at least one more leg up in the current bull run as strong BTC support has been formed around the $55k area, and this is confirmed by both on-chain and trading volume.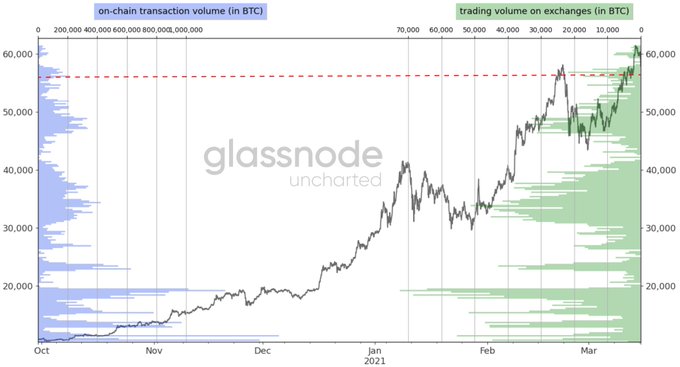 Time will tell how Bitcoin shapes up going forward as institutional interest continues rising.

Image source: Shutterstock
XRP Holders File Motion to Intervene in Ripple Case as SEC Blamed for Causing "Multi-Billion-Dollar Losses"
Read More