MAS Shortlists 15 Firms to Help Pilot its CBDC Program
The Monetary Authority of Singapore (MAS) has selected 15 firms with vested interests in the digital currency space to help develop its retail Central Bank Digital Currency (CBDC).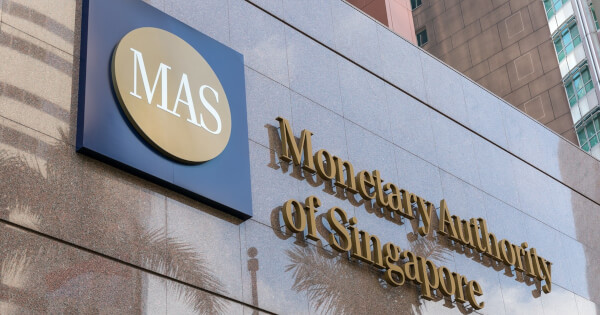 As published by the apex bank, the streamlined firms include six countries in total, including the host nation, Singapore. The rest of the four are from the United States of America, Australia, Barbados, Germany, France and Switzerland.
These candidates were shortlisted from a list of 300 competing firms who put their hands in the race as prompted by the MAS back in June. Of these numbers, only three winners will be selected to help the apex bank in its pursuit to deploy a functional retail CBDC in the Asian nation.
Among the companies selected include Citibank Singapore, blockchain consulting firm, ConsenSys, and enterprise leader IBM. Each of these firms has a notable product offering that will be pitched to the MAS at the forthcoming Singapore FinTech Festival, which is scheduled to take place from Nov. 8 to Nov. 12, 2021. Following these presentations, the best three firms whose solutions align better with the MAS CBDC framework will be chosen for the task ahead.
The MAS said in an earlier announcement that it would be providing adequate support to the firms participating in its global CBDC challenge. As noted by the bank, the shortlisted candidates will "be given access to the APIX Digital Currency Sandbox for rapid prototyping of digital currency solutions.
The Sandbox will offer a comprehensive test and development platform that includes core-banking APIs from APIX, payment APIs from Mojaloop Foundation, digital currency APIs from Mastercard, Partior and R3, and more than 100 APIs provided via the APIX marketplace."
The boosted efforts to get its CBDC underway compliments the global efforts by central banks worldwide to develop and launch their own CBDCs. The latest with notable advances include the Central Bank of Nigeria (CBN) and the People's Bank of China (PBoC).
Image source: Shutterstock
Crypto Assets Custodian Hex Trust Acquires Key License from MAS
Read More