Israeli Pension Firm Generates Huge Profit from $100 Million Investment in Bitcoin
Altshuler Shaham, the largest pension firm in Israel, has doubled its money after investing $100 million into the shares of Grayscale Bitcoin Trust (GBTC).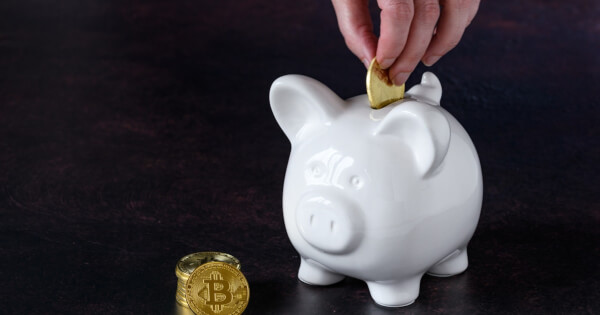 According to Israel's Globes publication, Altshuler Shaham investment house bought GBTC shares at the end of 2020 when Bitcoin was trading around $21,000.
Gilad Altshuler, the co-founder and co-CEO of Altshuler Shaham, said: "The $100 million investment has become $200 million, and of the $200 million we have already sold about a third." He further stated: "This is a new investment for us. It took a few months until we got all the relevant approvals and all the opinions that approved our investment in the field."
When Bitcoin hit new highs in early February, the asset manager sold profits of around a third of the initial investment. At the present time, the investment house holds an estimate of $150 million worth of Bitcoin, with Altshuler saying that it may add more investments, but that depends on the price. He stated that they are a little bit intimidated by the speed at which Bitcoin climbs to the current prices, with its global market cap crossing the $1 trillion mark.
Altshuler Shaham is one of the leading investment houses in Israel, managing about $51.5 billion in long-term savings for pension and retirement funds as of the end of January. Currently, the investment house is the only institution in Israel that has invested such huge amounts of funds into Bitcoin.
This is not the first time when Altshuler Shaham bets on cryptocurrency. The asset manager is known to have participated in some Israel initial coin offering in 2017.
The Smartest Investors Buying Bitcoin
The news concerning Altshuler Shaham's involvement in Bitcoins comes at a time when an increasing number of institutions are embracing the leading cryptocurrency. Bitcoin and its offerings are growing in popularity across the world. The digital asset has become a main attraction for major public companies, with some viewing it as a hedge against inflation and as a new capital allocation strategy designed to maximize long-term value for shareholders.
Early this week, Meitu, a Chinese firm that makes a photo editing app, bought Bitcoin and Ether, becoming one of the latest company to invest in crypto assets. The Hong Kong Exchange-listed firm purchased $17.9 million worth of Bitcoin and $22.1 million worth of Ether on March 5.
The Chinese app maker follows the likes of MicroStrategy Inc, Square Inc, and Tesla electric car company in buying Bitcoin. However, Meitu appears to be the first major firm to purchase Ether, a crypto that is supported by the Ethereum blockchain. Meitu said that its bet on Ether will aid its general blockchain endeavours while the Bitcoin investment is part of its asset allocation strategy.
Image source: Shutterstock
Read More