Investing Corporate Cash to Cryptocurrency "Doesn't Make Sense": Twitter CFO
While corporations are beginning to contemplate purchasing digital assets like Bitcoin to bolster their treasuries, Twitter's Chief financial officer Ned Segal thinks otherwise.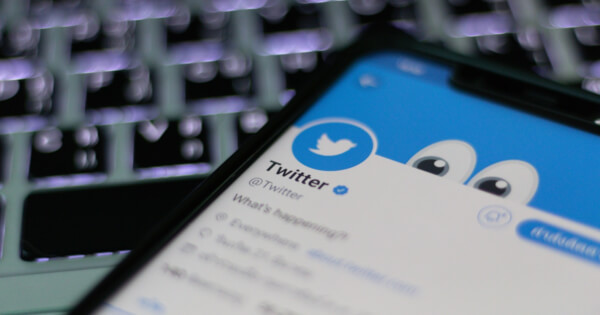 Speaking at an interview on Monday, November 15, Segal disclosed that investing some of Twitter Inc's corporate cash in cryptocurrencies does not make sense right now because of the extreme volatility associated with such assets and the industry's lack of accounting rules.
"We [would] have to change our investment policy and choose to own assets that are more volatile," Segal said, and added that the firm prefers holding less volatile assets such as securities on its balance sheet.
Segal talked about a common concern among finance chiefs, several of whom cite the violability of crypto assets as one reason why they don't use them for corporate investments.
Segal, who has been leading the firm's finance functions since 2017, earlier this year stated that the firm has studied cryptocurrencies based on the use of Bitcoin.
Segal stated that in order for Twitter to invest in crypto assets, the popular social media firm would have to change its current investment policies which currently only allows the company to hold stable assets such as securities on its balance sheet.
"There is a different set of decisions we would have to make if we were to own cryptocurrencies on our balance sheet."
Twitter Embraces Crypto
Although Twitter's CFO seems to be uncomfortable with investing in cryptocurrencies, Twitter and Square CEO Jack Dorsey strongly embraces the world of digital assets.
Previously, Blockchain.News reported that Dorsey spoke at the Bitcoin 2021 Conference in June and admitted that Bitcoin changes absolutely everything, and further noted that the cryptocurrency has the potential to create a new financial infrastructure that is more inclusive and supportive for underserved communities.
For people living in different nations across the world, Dorsey sees Bitcoin as a way to protect against currency devaluation and expedite the transfer of funds across borderlines.
Though several critics of cryptocurrencies consider them as speculative, volatile, and risky investments that can be susceptible to fraud, Dorsey sees crypto as a decentralized, digital gold, and a hedge against inflation.
Dorsey believes that Bitcoin will become the native currency for the internet and stated that the only reason why Square and Twitter got involved with bitcoin is because of that end.
In February, Square financial services firm added more than 170 million worth of Bitcoin to its balance after investing in crypto in October last year.
In July, Dorsey announced that Square is planning to create a hardware wallet for Bitcoin.
Early this month, Twitter announced a dedicated cryptocurrency team that would enable the social media giant to engage with digital assets and decentralized aps and the growing communities around them.
The crypto team would not just enable users to pay for things on Twitter via Bitcoin, but also examine how to incorporate decentralized tech into the social media company's products and infrastructure.
Image source: Shutterstock
Twitter Is Developing a Crypto Division to Examine Decentralized Apps
---

Read More