Indian Payment Giant Paytm May Add Crypto Services if Regulations Improves
Indian payment unicorn Paytm has reiterated its willingness to add Bitcoin and crypto-related services if regulations around the nascent asset class become clearer.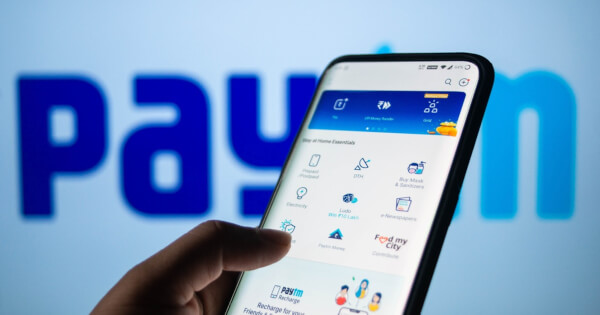 Noting that the rules surrounding the existence of Bitcoin and the tons of altcoins around today are largely unclear, the company's Chief Financial Officer Madhur Deora said in a Bloomberg TV interview that the digital currency-focused regulations are still a "grey area" in India today.
The company's executive noted that adding support for Bitcoin will not be a difficult adjustment if and when the premier digital currency becomes a legal asset or financial product in the country.
"Bitcoin is still in a regulatory grey area if not a regulatory ban in India," Deora said. "At the moment, Paytm does not do Bitcoin. If it was ever to become fully legal in the country, then clearly there could be offerings we could launch."
A series of Bitcoin banning scares remains in the Indian crypto ecosystem all year long. While Bitcoin and crypto-related trading is becoming a regular engagement amongst a certain number of citizens. Thanks to the Supreme court's upturn of a ban on Bitcoin back in March 2020, financial services providers are still not completely at ease to offer crypto services to traders.
The Reserve Bank of India notably has its eyes on developing a Central Bank Digital Currency (CBDC). The incessant clamour to ban or restrict Bitcoin trading mimics a related crackdown on the premier digital coin by the Chinese government this year. The likelihood of a ban may be hinged on stumping any form of competition that a government-backed digital currency may wield. However, both China and India are sovereign nations, and what is obtainable in one does not necessarily reflect what might be recorded in the other.
Despite the step in from the apex court, outfits like Paytm still prefer to err on the side of caution in order not to incur the wrath of the law in the near future.
Image source: Shutterstock
Indian Crypto Exchanges Seek Clarity on Legal Status and Taxability from the Reserve Bank of India
---

Read More