IMF Warns of Economic Instability in El Salvador Owing to Broad BTC Adoption
The International Monetary Fund (IMF) has expressed its scepticism about the role of Bitcoin (BTC) in helping El Salvador maintain financial stability.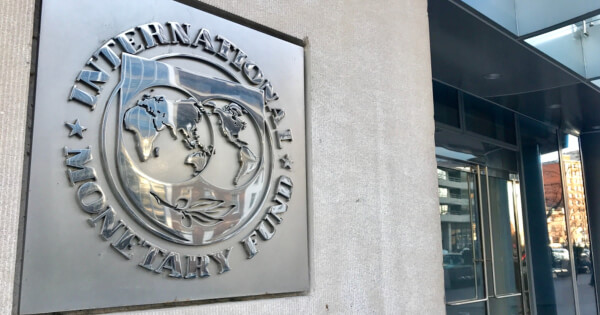 As contained in the concluding statement of the IMF annual staff visit to the Central American nation, El Salvador is advised to limit the scope of its Bitcoin laws.
While not mandating the nation, the IMF believes that the premier digital currency's risks in terms of volatility cannot be tapered down. At the same time, the adoption of Bitcoin has its obvious merits.
"Given Bitcoin's high price volatility, its use as a legal tender entails significant risks to consumer protection, financial integrity, and financial stability. Its use also gives rise to fiscal contingent liabilities," the report reads, adding that "because of those risks, Bitcoin should not be used as a legal tender. Staff recommends narrowing the scope of the Bitcoin law and urges strengthening the regulation and supervision of the new payment ecosystem."
The IMF advocates that the Chivo wallet, which was designed as the operational wallet for the country's Bitcoin drives, should be further developed to safeguard users' funds in US Dollars and Bitcoin fully. In all, the IMF recommends that the nation should develop stronger monetary regulations that will help protect consumers.
The global financial watchdog maintains that El Salvador's aggressive stance to invest sovereign wealth funds into buying Bitcoin should be reconsidered as one of the ways to taper down financial contingencies.
"Measures to limit fiscal contingent liabilities, such as winding down the trust fund or withdrawing public subsidies to Chivo, should also be promptly considered," the report noted. It also adds that the country's "plans to use the proceeds of new sovereign bond issuances to invest in Bitcoin, and the implications of trading more broadly in Bitcoin will require a very careful analysis of implications for, and potential risks to, financial stability."
The IMF has always been antagonistic to El Salvador's plans. While the financial watchdog chooses to chastise El Salvador on its bullish Bitcoin calls, the country under President Nayib Bukele appears to be enjoying the dividends of the BTC embrace as the nation is planning to build the world's first Bitcoin City.
Image source: Shutterstock
IMF Concerns El Salvador Bitcoin Adoption as Legal Tender
Read More