Hacker Turns Hero? All Stolen Funds from the Poly Network Have now Returned
Mr White Hat, the hacker behind the Poly Network $610 million exploitation, can be tagged a "hero" now. He has voluntarily returned all of the funds stolen from the interoperable decentralized finance (DeFi) protocol.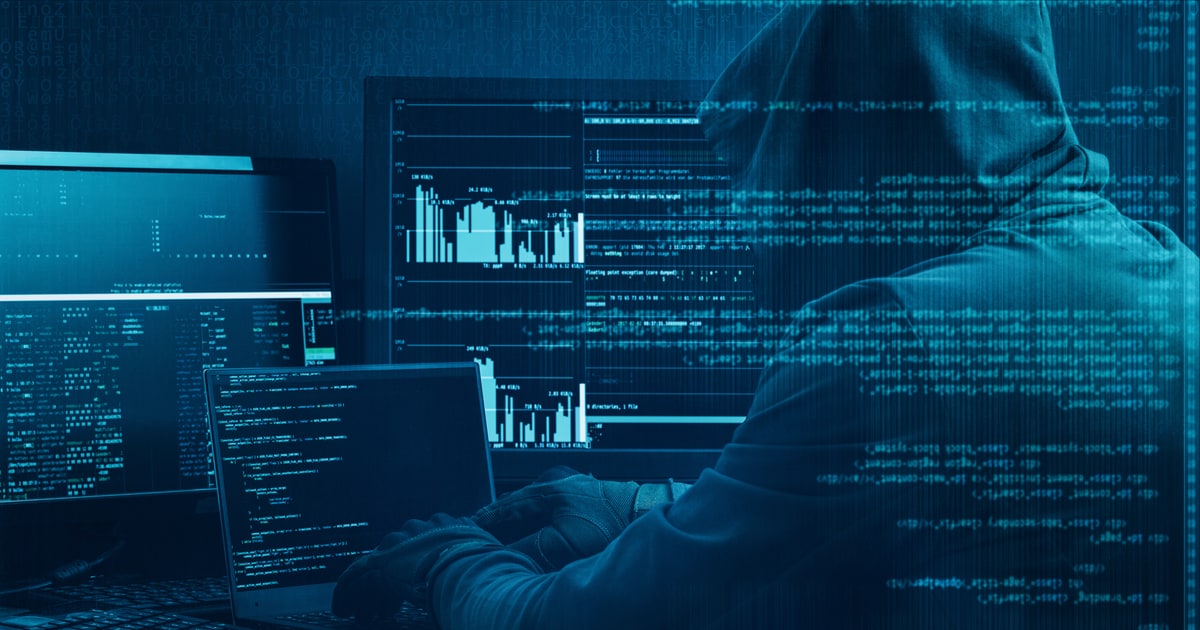 "Dear "Hacker", Thank You! We are ready for a new journey," Poly Network said in a Tweet in appreciation of the hacker on Monday.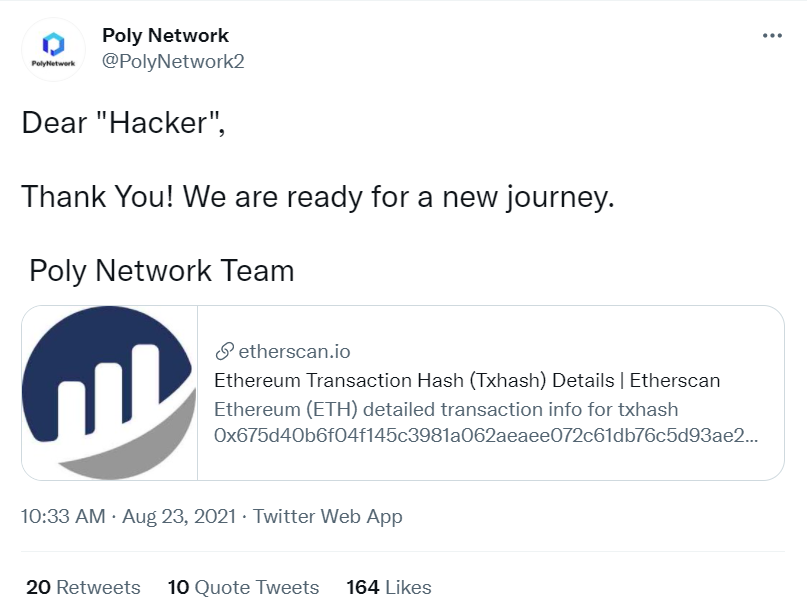 The hack on Poly Network, which saw millions of dollars was moved out from Binance Smart Chain (BSC), Ethereum, and Polygon Network, was notably tagged the biggest heist in the history of cryptocurrencies. Swiftly after the attack was identified, Poly Network opened up a line of communication with the hacker whom the protocol code-named 'Mr White Hat."
From the first letter, which the protocol sent publicly begging the hacker to please return the money, there has been a series of exchanges of correspondence between both parties, culminating in the sequential refund of the stolen money. Per the latest updates, the last fund, about $33 million in USDT frozen by Tether in support of Poly Network, has been recovered. Only Mr White Hat has the private key to the address harbouring the funds, and its recovery implies he has shared it with the Poly Network.
For all of the crypto heists recorded in history, including the KuCoin system breach that saw it lose a total of $280 million worth of cryptocurrencies back in October 2020, no hacker has voluntarily returned stolen assets without any authority wading in. Mr White Hat began his mission as a "villain", and he is now named as a "saint" by the protocol and some observers in the digital currency ecosystem.
For his role in detecting a major bug in its smart contracts, Poly Network has extended an offer to Mr White Hat to come to take up a role as its Security Adviser. The confirmation that this offer will be taken up is yet to be given by the hacker. However, the Poly Network has reiterated it will not be taking legal action against the hacker and has even offered $500,000 as a bug bounty.
Image source: Shutterstock
T-Mobile Hacker Leaks Clients' Data to Sale for 6 BTC
Read More