Largest DeFi Hack Recorded on Poly Network with $610M Stolen
The largest hack in decentralised finance (DeFi) history was unveiled when Poly Network, an interoperable blockchain protocol, announced compromised its platform.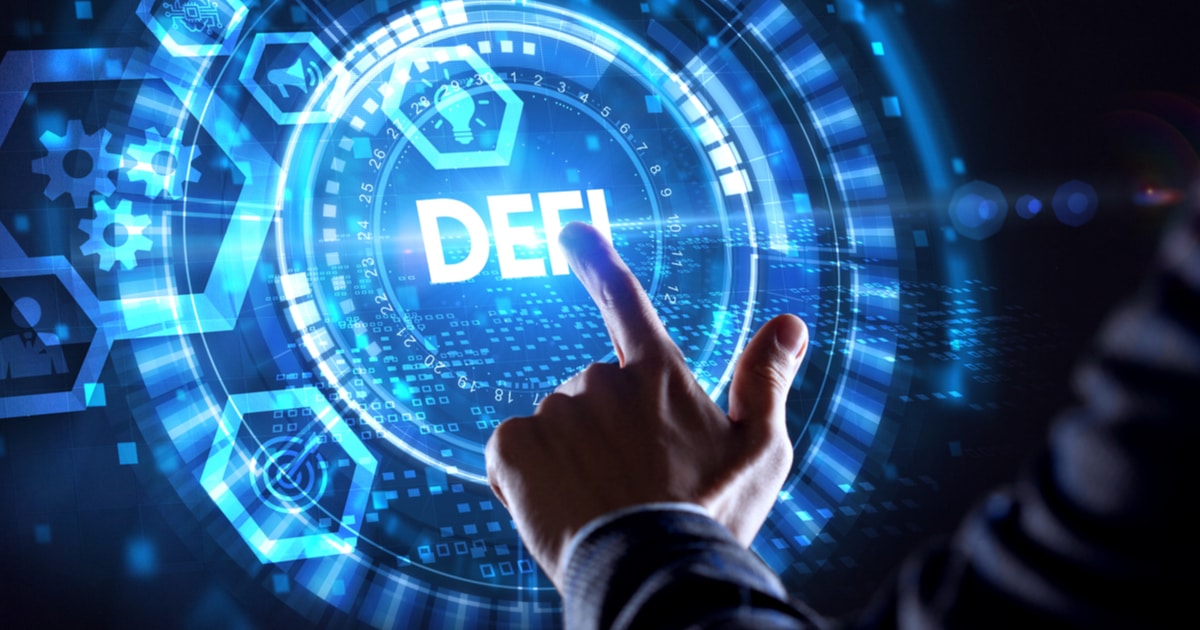 As a platform that supports the trio of Binance Smart Chain (BSC), Ethereum and Polygon, these blockchain networks were breached simultaneously, with the total assets lost summing up to about $610 million.
The Poly Network team has called the hacker to refund the stolen funds, with the open letter shared on the platform's official Twitter address.
The letter reads:
"Dear Hacker, we want to establish communication with you and urge you to return the hacked assets. The amount of money you hacked is the biggest one in DeFi history. Law enforcement in any country will regard this as a major economic crime and you will be pursued. It is very unwise for you to do any further transactions. The money you stole are from tens of thousands of crypto community members, hence the people. You should talk to us to work out a solution."
The three addresses in which the funds were sent have been marked as shown in the screenshot below.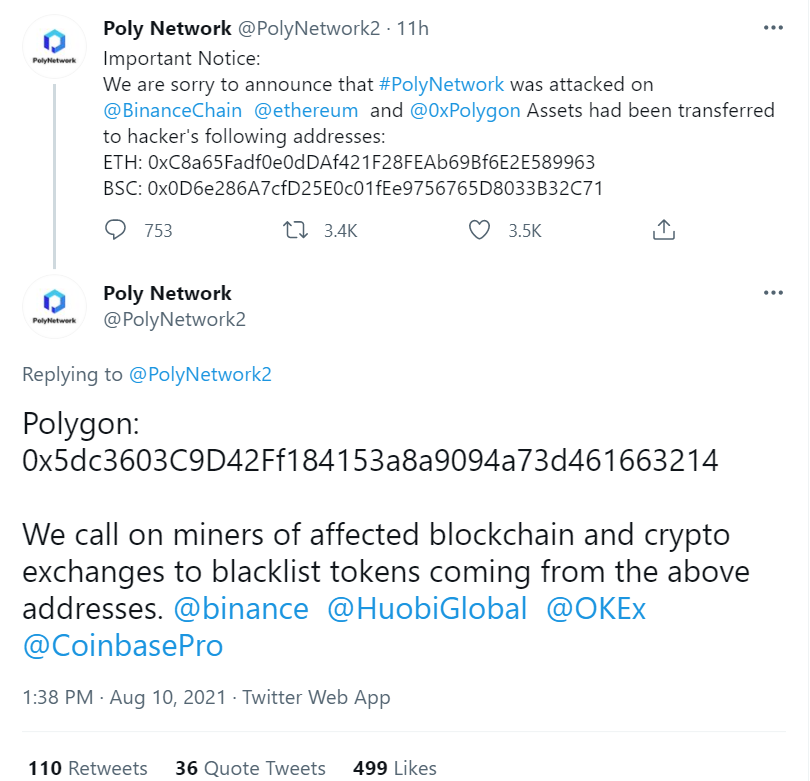 Crypto Community Pledges Support
The hack involving these DeFi protocols is quite different from those have seen from centralised exchanges with related hack cases in the past. No one controls the three compromised protocols as they are smart contracts with customer's funds. The procedure to track the stolen funds solely entails the hacker moving the money to an easily tracked address. Should the hacker leave the tokens in the addresses, the effort to recover the funds may be stiffened a bit more.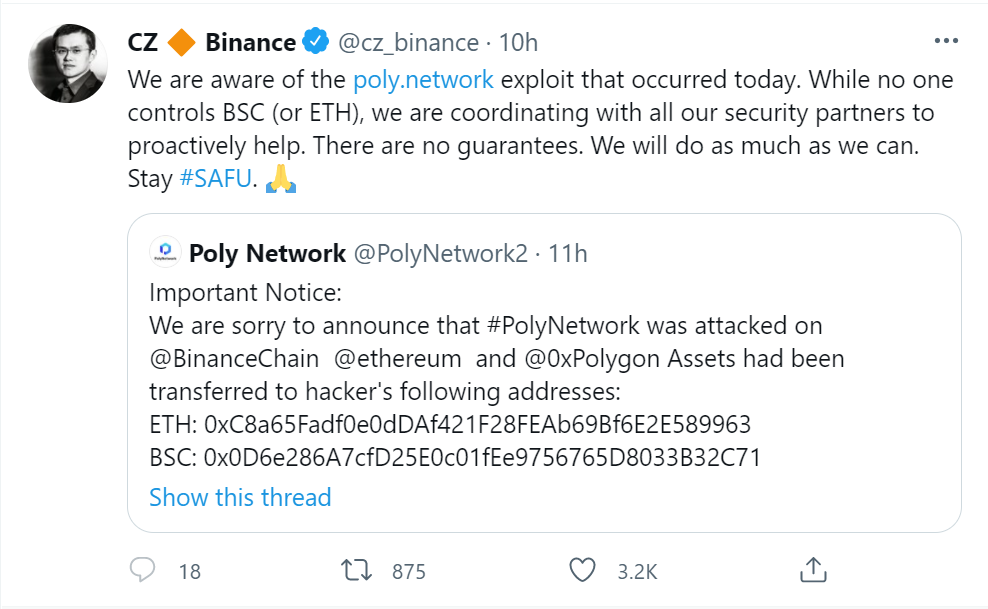 However, industry leaders, including Binance exchange's CEO, Changpeng Zhao, have revealed that efforts are ongoing to coordinate "with all our security partners to help proactively" recover the funds.
Image source: Shutterstock
Hong Kong Customs Arrests Four Men in Alleged $155M Crypto Laundering
Read More