Gemini Exchange Inks Deal with Samsung to Boost Crypto Adoption
Gemini, a leading American crypto exchange, has struck a deal with tech giant Samsung Electronics to bring crypto closer to Samsung Blockchain Wallet users in Canada and the United States. According to the announcement shared with Blockchain.News, this integration will make users connected to the Gemini mobile app where they can buy, sell, and trade cryptocurrencies.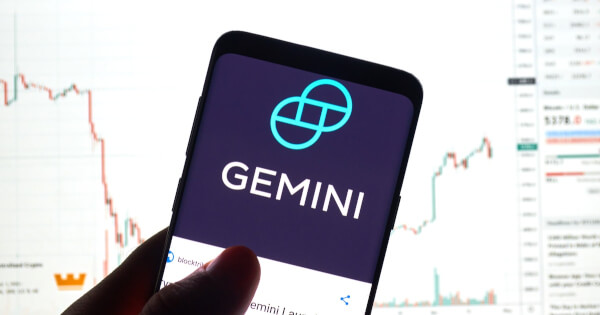 Setting a precedent
Through this strategic partnership, Gemini has set the ball rolling because it is the first U.S. cryptocurrency exchange to collaborate with Samsung. This comes nearly two weeks after it was given the green-light together with another American crypto exchange Coinbase to be banking customers at JPMorgan Chase, the biggest bank in the United States.
Tyler Winklevoss, Gemini CEO, noted, "Crypto is not just a technology; it is a movement. We are proud to be working with Samsung to bring crypto's promise of greater choice, independence, and opportunity to more individuals around the world. Now, Samsung Blockchain Wallet customers can buy crypto in a simple, elegant, and secure way on Gemini."
Samsung has been on a collaboration streak aimed at making more players penetrate the blockchain and cryptocurrency ecosystem. For instance, in March 2020, it partnered with Israel-based fintech and payment service provider Credorax to provide an automated blockchain platform for merchants.
This tech giant is also availing innovative technological advancements in the crypto space. For instance, earlier this week, it announced a new revolutionary turnkey security solution aimed at securing crypto transactions on its tablets and smartphones.
Topnotch security
The collaboration between Samsung and Gemini is aimed at boosting users' satisfaction rates by presenting sophisticated security measures.
By linking the Gemini mobile app with the Samsung Blockchain Wallet, users will have the liberty to check their Gemini account balances, as well as transfer their cryptocurrencies into cold storage. With these continuous developments in the crypto space, it seems the sky's the limit.
Image via Shutterstock
Read More