Fox Corp Puts $100M Creative Fund for NFT Project
U.S. media giant Fox Corp announced Tuesday it is launching a campaign, raising a total of $100M creative fund for its NFT company Blockchain Creative Labs, aimed at inspiring content creators.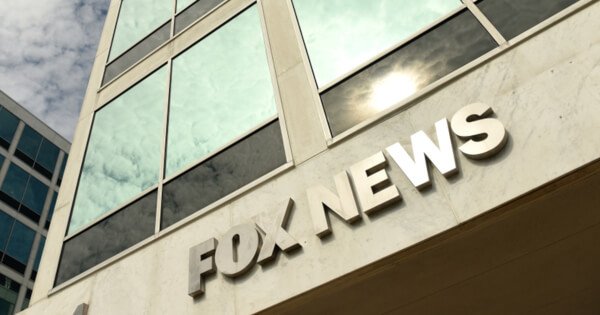 Blockchain Creative Labs was launched by Rupert Murdoch's mass media company Fox Corp and animation studio Bento Box Entertainment. Bento CEO Scott Greenberg will be in charge of this new department to oversee and manage the new fund.
Fox revealed that:
"The funds will be used to finance the creative community, as well as existing brand and IP owners, to accelerate the adoption of blockchain technology within their content and brand ecosystems, and accelerate benefits to the mainstream audience."
The company will disclose more details of the project. The funds will be used to make "the first-ever animation series fully curated on the blockchain" in reality. Fox's original plan was made public in the company's "early" presentation to advertisers last month.
The studio's NFT series will initially be driven by a show called "Krapopolis" by "Rick and Morty" creator Dan Harmon (Dan Harmon). One hundred million USD back the project in funding, and it is currently one of the more ambitious mainstream attempts for mainstream brands to enter the NFT experiment.
Blockchain Creative Labs earlier collaborated with Dan Harmon, the creator of "Rick and Morty", to develop an animation series called "Krapopolis" wholly curated on the blockchain.
This is a satirical comedy with the theme of ancient Greek life. It will premiere in 2022. In addition, the company said that it would make more announcements related to the future of Fox's NFT business unit in the coming weeks.
What is a non-fungible token?
A non-fungible token (NFT) is a particular type of encrypted token that represents unique collectibles. An NFT is used in specific applications that require individual digital items, such as encrypted art, digital collectibles, or online games.
Recently, The United States Space Force (USSF) has announced the launch of its Non-Fungible Token (NFT) series dubbed "Armstrong Satellite NFT Launch with Space Force."Also, the French football federation explored player NFT cards in partnership with the blockchain-based fantasy soccer game Sorare.
Image source: Shutterstock
Celebrity Kim Kardashian West Posts a Crypto Related Paid Story on Instagram
Read More