French Football Federation Explores Player NFT Cards in Partnership with Sorare
The French Football Federation has made history, connecting a partnership with blockchain-based fantasy soccer game Sorare to create collectible digital cards for its National Team players.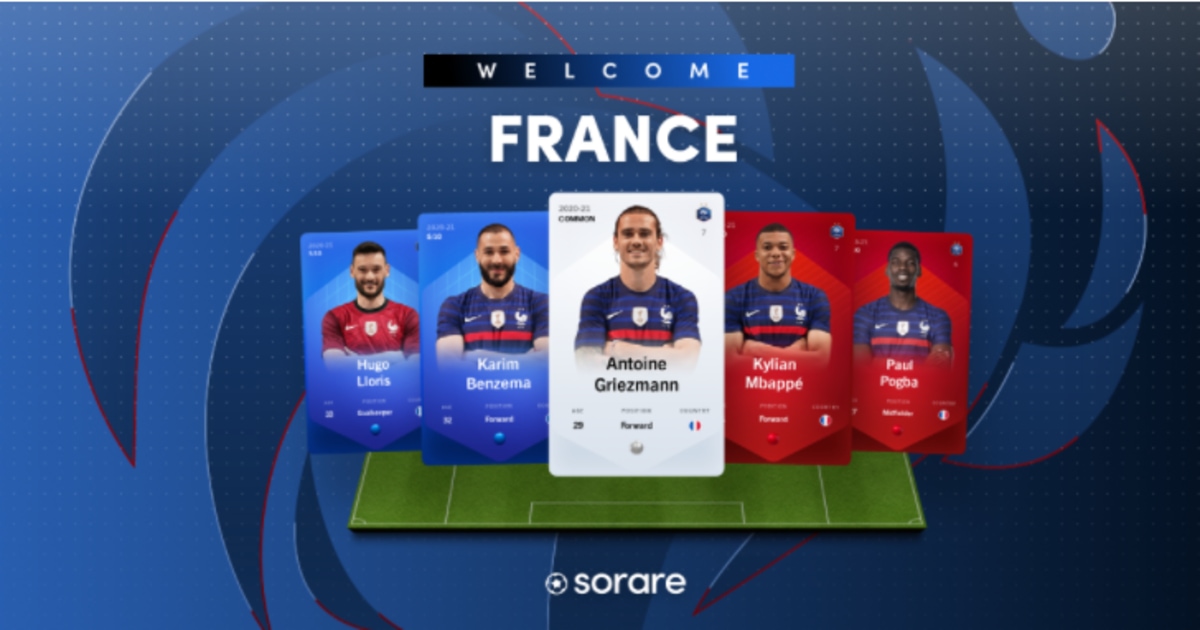 Ranking as one of the first national teams featured on the growing collectible or Non-Fungible Token list, the 'Le Bleus' team cards, as the French team is often called, are billed to have similar utility the popular club tokens.
With the team cards, the performance of French players like Antoine Griezmann, Hugo Lloris, Ngolo Kante, Paul Pogba will be tokenised and registered on the blockchain for use in fantasy games. As each player has their strength and uniqueness, so are their performance statistics will be written. With the differences comes the rarity of the NFTs, and the entire tokenisation is based on the 2020 football season.
The growth of Non-Fungible Tokens over the past year has been mind-blowing, with scarce digital works of art being placed for sale at tremendous prices. These new digital collectables have created whole new economics that has helped push blockchain technology further into the mainstream limelight. Beeple, a digital artist who created the piece Everyday: the First 5,000 Days, was the most expensive artwork to date. The artwork was auctioned on Christie's and sold for $63 million in Ethereum.
Sorare will auction at least five national team cards per player where the player's total supply permits, and users can also win some of the cards in competitions organised by Sorare.
The 2020 Union of European Football Associations European Football Championship is underway. As a two-time champion in the competition in 1984, and 2000, the French National Team is also contesting. The team is one of the favourites to win the match drawing from their last victory in the 2018 FIFA World.
Image source: Sorare
France and Switzerland Launches Cross-Border Central Bank Digital Currency Trials
Read More