Beeple NFT Sells at Auction for $69.3M, The Biggest NFT Sale to Date
A non-fungible token (NFT) based on artwork has been auctioned for approximately $69.3 million on Thursday by an unidentified collector.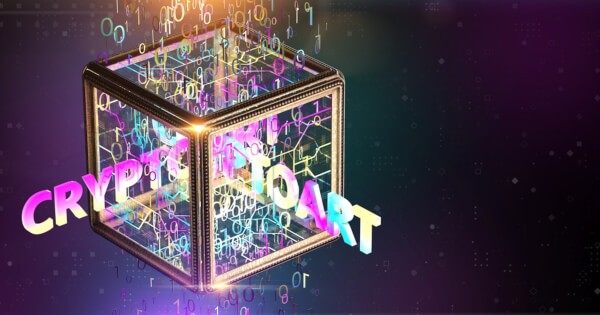 The auction which took place at Christie's auction house is the biggest for a digital-based artwork and had about 33 bidders, one of whom is Tron's Founder, Justin Sun.
The auctioned NFT was an artwork by Mike Winkelmann popular known as Beeple. The artwork, called "The First 5,000 Days" takes its origin back to 2007 when Beeple discovered digital art and he set out to create a piece per day, an exercise he has never missed a day on since then. The collection of the first 5000 pieces of creations was collated and turned into the NFT that now ranks as the biggest sale to date.
NFTs are pulling mind-blowing numbers in terms of selling prices today. Prior to this current record-breaking sale, the highest-auctioned NFT was Beeple's own work which with the parting sum coming in at $6.6 million.
"As soon as I saw it, I saw it as this massive, massive potential for this as a platform for digital ownership of a bunch of different things, not just art," Beeple said of the burgeoning NFT marketplace. "Moving forward, I think this will be seen as an alternate form of asset class."
NFTs despite the hype they are generating in terms of their selling figures, have real-world use cases as they can help to register the ownership of any item on the blockchain. With NFTs, works of art cannot be counterfeited, creative contents will no longer be pirated as all ownership and authentication processes take place on a public blockchain that can be verified by anyone, anywhere.
With the pace NFT has set since the beginning of the year, this year may eventually turn out to be for NFTs, what 2020 was for decentralized finance.
Image source: Shutterstock
Dogecoin Accepted as Payment by NBA's Dallas Mavericks as Owner Mark Cuban Invests in NFT Platform
Read More