Federally Chartered US Bank, Vast Bank Now Offers Crypto to its Customers
Vast Bank, a Federally Chartered banking firm based in Tulsa, Oklahoma, has dived into cryptocurrency trading as its US customers can now purchase eight different cryptocurrencies through a checking account.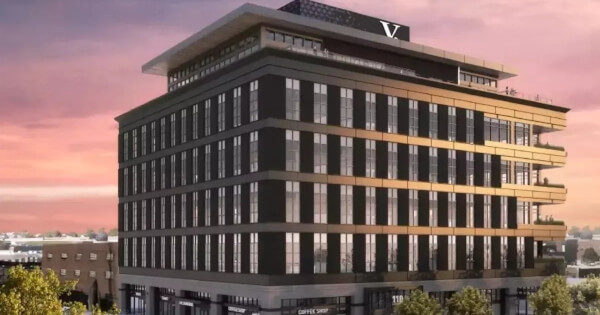 According to a recent report from Forbes, the bank supports digital currencies trading, including Bitcoin (BTC), Ethereum (ETH), Cardano (ADA), Filecoin (FIL), and Litecoin (LTC).
According to the bank's Chief Executive Officer, Brad Scrivner, the firm's dive into the volatile world of cryptocurrencies was sanctioned by the Office of the Comptroller of the Currency (OCC). At the same time, discussions involving the Federal Reserve Bank also took place. Vast Bank's offering includes the ability to buy, sell, hold and keep custody of the supported cryptocurrencies.
There are many ways to lay hold of a digital currency nowadays. The most traditional and more adopted way involves buying from an exchange like Coinbase and Kraken. At the same time, Over-the-Counter (OTC) deals also feature prominently as an alternative to sources of the assets. Banking options are new to the broader cryptocurrency ecosystem, and scepticism is mounting as to who will patronise the bank's latest product offering.
Scrivner told Forbes in an interview when asked about the matter:
"There's lots of different customers out there that may want to control everything and have their own wallet, their own passcodes, and then there are those who are crypto curious and may prefer to work with a bank or an intermediary, just because they don't quite understand,"
While other top American banks, including JPMorgan Chase, Morgan Stanley, and Goldman Sachs, have devised ways to meet customer's demands about cryptocurrencies, the Vast Bank's push may clear off the air of regulatory uncertainty that many are citing as excuses. Scrivner believes banks are best suited for trading cryptocurrencies as they are more familiar with the regulations in the financial market.
"We're familiar with regulation, we're going to do the right things, we're going to do things to make sure the financial system is kept safe and sound," he said.
Image source: Shutterstock
Standard Chartered Becomes the First Bank to Join the Global Digital Finance Patron Board
Read More