European Commission Eyes Crypto Regulatory Framework with New Digital Finance Package
The European Commission (EC) has officially unveiled a digital finance package that highlights legislative proposals on crypto assets and digital resilience.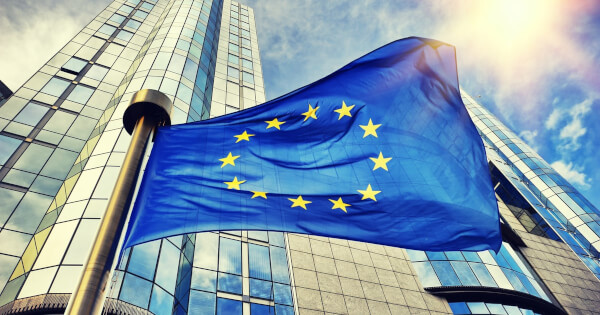 The EC's proposed regulatory framework seeks to offer more clarity about the crypto space in its member states.
Stablecoins might be widely adopted
The proposal stipulates the urge for a sound legal framework for crypto assets as current EU financial services laws have previously left them out.
The commission noted that more stringent requirements might be necessitated for stablecoins as they have the likelihood of being widely adopted. As a result, a bespoke regime for stablecoins and crypto assets should come in handy in areas like wallet services and crypto exchanges.
As per the proposal:
"The bespoke regime for crypto-assets will ensure a high level of consumer and investor protection and market integrity, by regulating the main activities related to crypto-assets."
Stablecoin issuers are expected to be slapped with tough measures in terms of investor rights, capital, and supervision.
Stemming crypto-related fraud
The European Commission views the digital finance package as a stepping stone towards economic recovery because it aims to safeguard its financial markets without compromising new technologies like cryptocurrencies.
The EC asserted:
"By making rules safer and more digital-friendly for consumers, the Commission aims to boost responsible innovation in the EU's financial sector, especially for highly innovative digital start-ups."
The proposed operational and governance requirements are expected to be instrumental in addressing crypto-related theft and fraud.
The commission added:
"The bespoke regime will introduce specific requirements on e-money tokens, significant e-money tokens, asset-referenced tokens and significant asset-referenced tokens in order to address the potential risks to financial stability and monetary policy transmission these can present."
Recently, Christine Lagarde, President of the European Central Bank (ECB), acknowledged that a CBDC or digital euro would most likely work in tandem with fiat currency, not replace it.
Image source: Shutterstock
Read More