eToroX: Leveraging Deep Liquidity and Stablecoins for Institutional Traders
When the eToro group decided to open the doors to the fascinating and fast-changing world of advanced crypto services and blockchain through a separate exchange and regulated wallet, they needed a leader with an established history of leading companies through growth and deep organizational restructuring to facilitate the move — enter Doron Rosenblum.
Doron Rosenblum is the Managing Director of eToroX. We were fortunate to meet up with him at the Blockshow Asia 2019, where he discussed the advanced crypto functionalities of eToroX, liquidity, and regulation.
A Dedicated Crypto Entity
The eToro group has existed for over 10 years and their trading platform has been incredibly successful with millions of users leveraging the social trading platform. Around a year and a half ago the group decided to establish an entity to execute the vision of the eToro Group, to bring Blockchain and advanced e-Token technologies to everyone—eToroX. Rosenblum said, "We really believe that tokenized assets are going to change the financial world. And we decided to dedicate an entity just for crypto-assets —eToroX."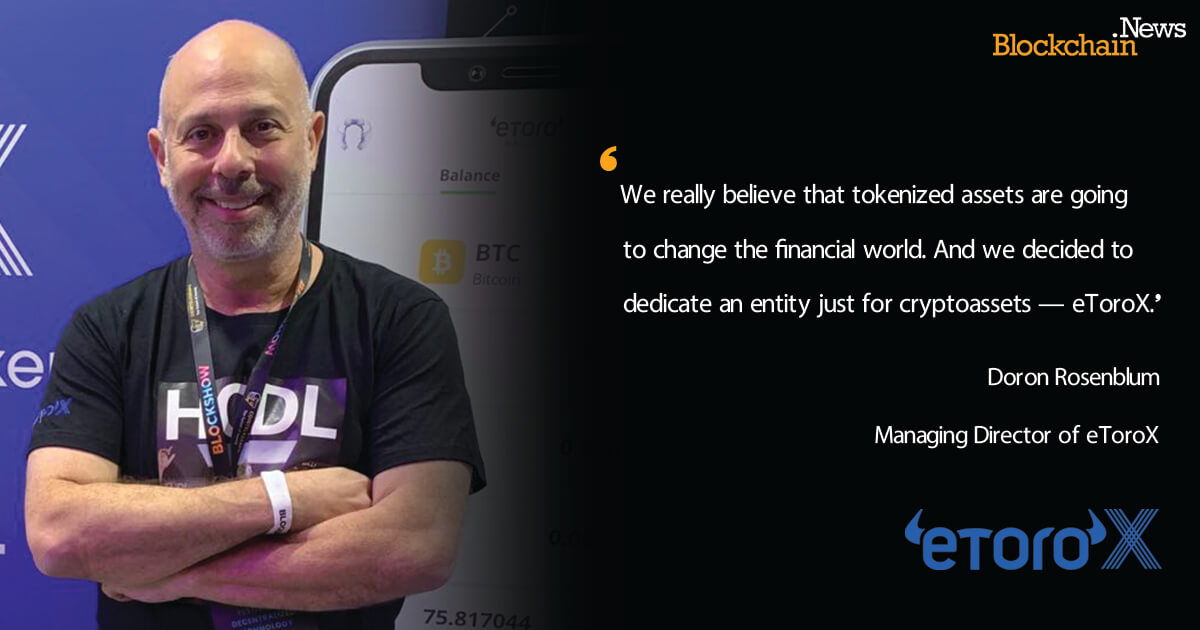 eToroX features two products, one is a secure online wallet which allows for the holding and conversion of crypto. The second is a very unique exchange. Rosenblum explained, "The exchange is regulated while most exchanges are not and the security for our exchange was developed by a team in Israel—leveraging their necessary expertise in very strong cybersecurity capabilities. So we have a very strong team that makes sure that you are well protected by the latest cutting-edge technology."
On top of a fully functional and innovative crypto exchange, eToroX has also developed their own stablecoins via their team in Copenhagen. Rosenblum said, "We have 15 stablecoins now that are basically pegged to major fiat currencies. We just added the Singaporean dollar—they are hedged, fully backed and very transparent. eToro has built a reputation of trust and our users know our stablecoins can be trusted."
Three Layers of Liquidity
Since the start of cryptoasset trading, the problem of liquidity has existed throughout many exchanges. Liquidity is a vital element for any market. Lack of cash creates an imbalanced environment, and things go out of control. So how does eToroX provide liquidity?
Rosenblum said, "We have three main sources of liquidity. One is the eToro group itself which has a lot of liquidity coming from our broker business. We also work with market makers, like everybody, and the third is that we are connected to many other exchanges. The combination of these three layers provides our customers with a deep pool of liquidity for trading."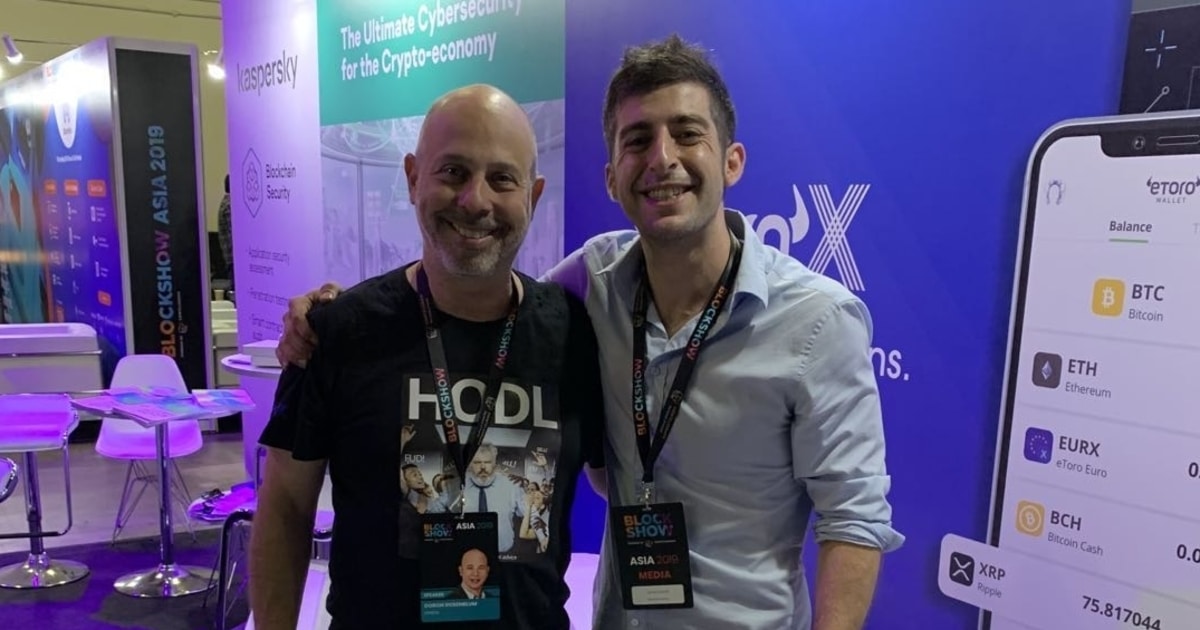 AlgoX Prime
In September 2019, eToroX launched its institutional-grade application program interface (API) trading program—AlgoX Prime. The API had been designed to meet the requirements of institutional traders with eToro's deep liquidity pool and tight spreads.
Rosenblum said, "This will cater to both the traders of mainstream investment and cryptoassets. We offer investors a set of functionalities that will allow them to trade more efficiently."
Rosenblum believes that many traders are too interested in zero fees from platforms. While it's a nice bonus, he believes liquidity and guidance are far more valuable to arbitrageurs. He said, "We have deep liquidity and we are about providing arbitrageurs with information and data.
This type of data is what people usually pay a lot of money from data providers, but we provide it as part of the AlgoX Prime service, enabling users to run their own algorithms and make sure that they function correctly." He added, "Collocation is also part of it. People can put their servers next to ours, making transaction speeds much shorter, which is critical for arbitrage trading."
More Stablecoins to Come
In October, the eToroX wallet was updated with UX conversion capability, which is the first time the platform enabled stablecoins to be exchanged for other cryptoassets on your platform.
According to Rosenblum, in order for crypto stablecoins to be efficient and utilized optimally, it is imperative that eToroX provides a wide range of conversion options for its users. He said, "Each of the stablecoins we offer can now be traded against a broad range of instruments from other stablecoins, FX to FX or other crypto-assets. We are also developing more Fiat In-Fiat Out channels for the stablecoins." He added, "We believe the combination of protection that eToroX offers and its transparency regarding the use of customer's money will make this product very attractive."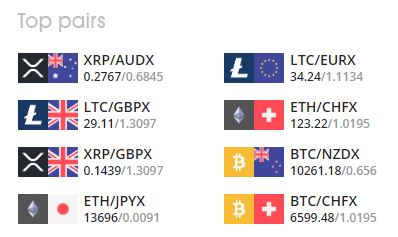 In addition, eToroX is now offering the conversion of stablecoins into commodities such as gold and silver. Rosenblum said, "Customers of eToroX exchange, can import their BTC or another crypto to our exchange, and trade against crypto assets, other stablecoins, and now—against commodities."
Before ending our interview we asked Rosenblum about eToroX's new developments, he alluded to the future offering of unique types of stablecoins, but stopped short saying, "Due to regulatory factors, I can't really discuss it yet, but I expect it to cause a major shift in the market."


Read More