eToro Sees More Bitcoin Demands Than Supply, Set To Ration Bitcoin Sales
Popular social trading platform and cryptocurrency marketplace, eToro has noted that it has more demand for Bitcoin (BTC) than its current supply can support. The move has driven industry experts to believe that the cryptocurrency marketplace will begin to ration its Bitcoin sales, following an update sent by the platform to its users.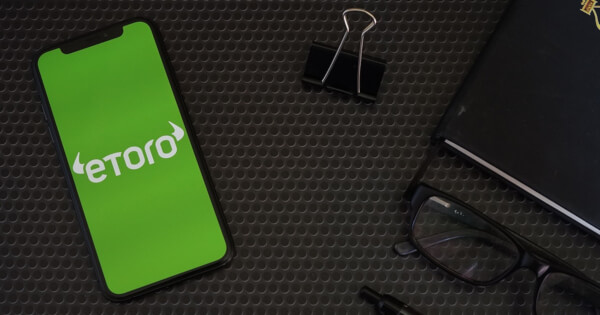 "The unprecedented demand for crypto, coupled with limited liquidity, presents challenges to our ability to support BUY orders over the weekend," the Israeli-British company said in an email to customers. "In light of this, it may be necessary for us to place limitations on crypto BUY orders over the weekend."
The shortage of Bitcoin to sell on the eToro platform comes following a month-long bullish run in the price of Bitcoin. As expected, the bullish run in the price of Bitcoin is a response to a massive accumulation of the premier cryptocurrency by investors around the world. While there have been intermittent dumps by many who seem to be taking profits as the coin traded above $42,000, many more bulls are accumulating the coin at a fast pace with expectations for even bigger surges in the near future.
The Role of Institutional Investors in Creating the Scarcity
The current dip in eToro'sBitcoin reserve may have been spurred by the continuous accumulation of the cryptocurrency by institutional investors who are beginning to embrace it as their reserve currency.
Amongst the most renowned of these big corporate investors is online payment giants PayPal and Square's Cash App while business intelligence firm, MicroStrategy Incorporated also made a series of headlines with its bullish Bitcoin purchases. The latter firm has accumulated as much as 70,470 BTC at an average price of $15,964 according to an earlier report by Blockchain.News.
Other top institutions whose Bitcoin accumulation must have contributed to the BTC shortage include hedge funds Grayscale Capital and Tudor Investment Corp, backed by Billionaire investor Paul Tudor Jones.
Image source: Shutterstock
Grayscale Will Dissolve XRP Trust In Reaction to SEC Lawsuit Against Ripple
Read More