Ethereum's Top 10 Whale Addresses are Holding a Total of 16.86 Million ETH as Sentiment for Ether Remains Bullish
Ever since Ethereum (ETH) achieved a new milestone of over $2,000 on Feb 20, the second-largest cryptocurrency by market capitalization has been experiencing a price correction.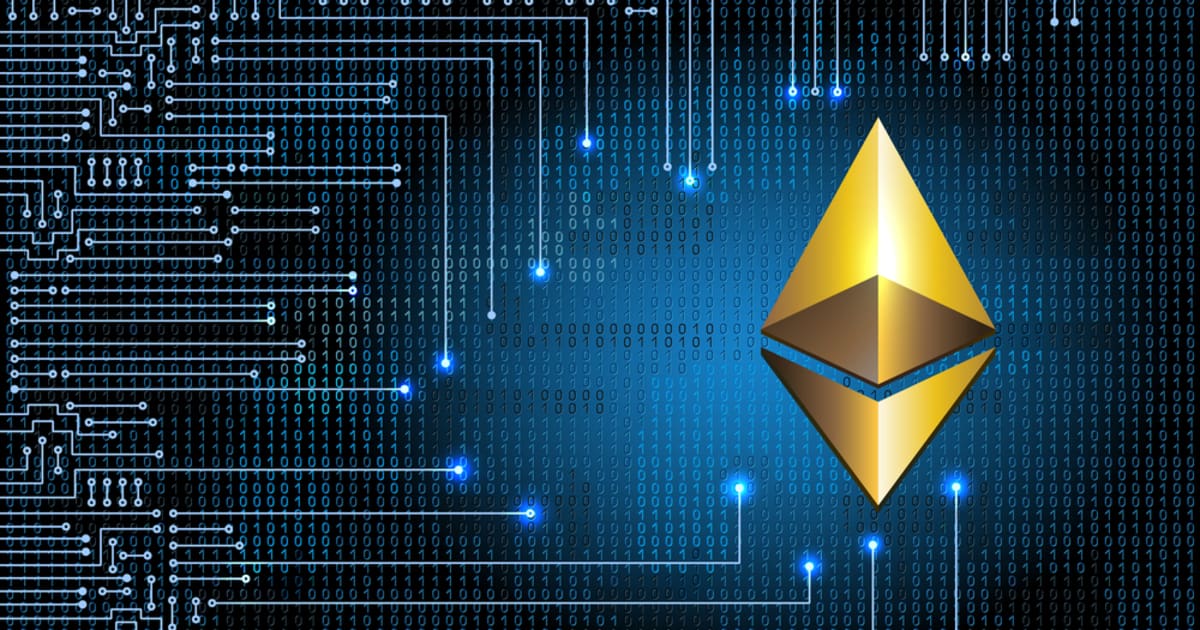 It is trading at $1,546 at the time of writing, according to CoinMarketCap.
New data by Santiment reveals that crypto whales see this trend as the perfect storm needed to accumulate more ETH tokens. The on-chain metrics provider explained:
"Ethereum's top 10 non-exchange whale addresses are now holding the most combined supply of ETH tokens (16.86M) since July 2016. On March 1, a single-day addition of 1.03M tokens was added among these addresses, the highest one-day jump in 6 weeks!"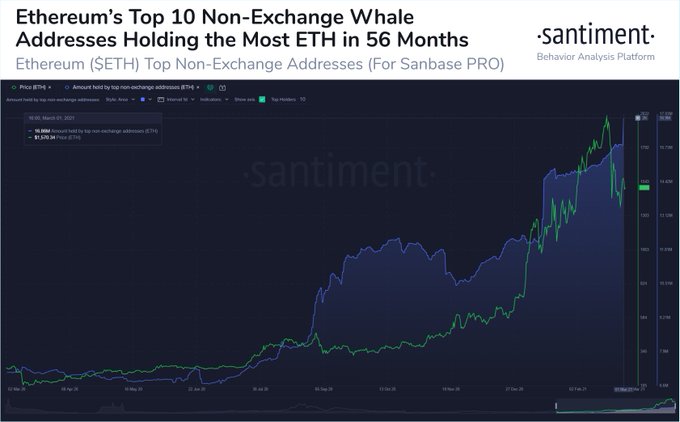 Santiment noted that these Ethereum whale addresses added 1.03 ETH two days ago, showing their confidence in this cryptocurrency even if a pullback has been experienced since it hit an all-time high of $2,000. Based on the current price of $1,546, these addresses holding Ethereum are worth approximately $26 billion.
Ethereum's notable growth
Amazon Web Services (AWS), a cloud computing platform subsidiary of Amazon multinational technology firm, has announced that Ethereum is now available on its Amazon-managed blockchain service.
This approach will offer AWS customers secure encryption, networking, and access to the network through standard open-source Ethereum APIs.
The Ethereum network has emerged to be one of the most sought-after in the decentralized finance (DeFi) sector based on some of the products it offers, like smart contracts. For instance, DeFi's total revenue hit $800 million in February.
The launch of ETH 2.0 in December last year has been the icing on the cake for Ethereum. The blockchain network intends to transit from the current proof-of-work consensus mechanism to a proof-of-stake one, which is deemed more environmentally friendly.
Ethereum is emerging to be a force to be reckoned with in the crypto space because its daily transfers increased from $373 million to over $9 billion in just a year.
Image source: Shutterstock
Read More