Ethereum Leads ahead of Traditional Markets Performance over the Past 30 Days
The London Hardfork or EIP 1559 upgrade that got activated in August seems to have boosted Ethereum's performance in the last 30 days.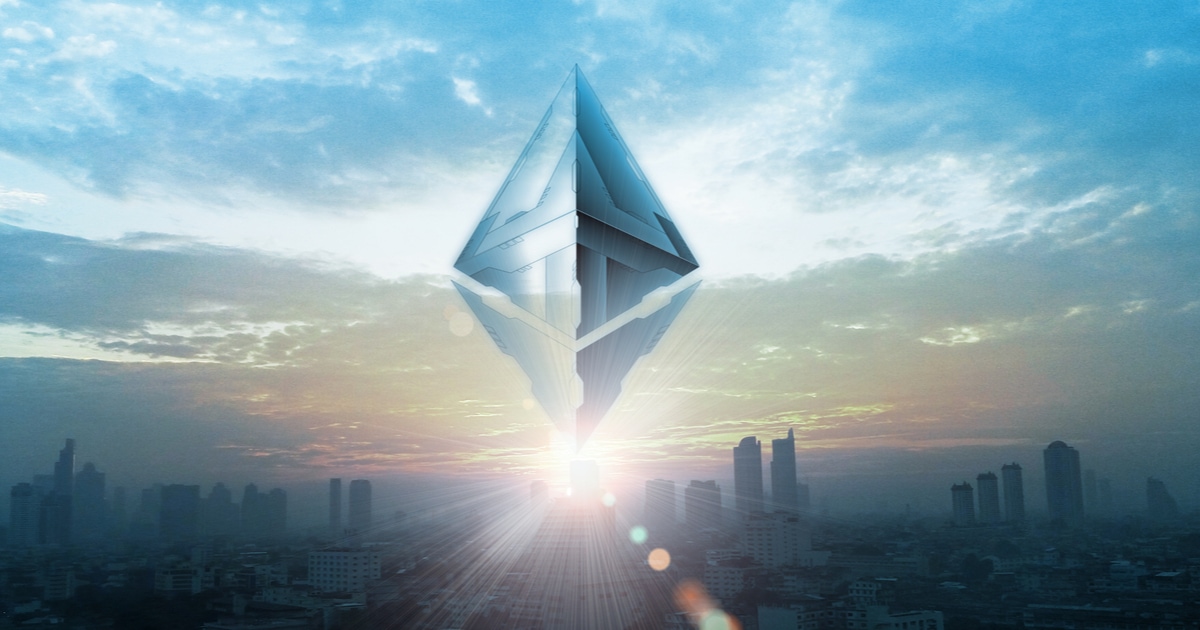 Market analyst under the pseudonym Crypto Gucci explained:
"Ethereum outperformed all traditional markets in the past 30 days. Over 3.6 billion total value locked (TVL) in ETH's Layer 2. Ethereum is doing 34x the fee revenue of BTC."
Despite Ethereum experiencing an 8.7 % drop in the last 24 hours to hit $3,142 during intraday trading, according to CoinMarketCap, the second-largest cryptocurrency has been experiencing an uptick in activities.
For instance, the TVL in Ethereum's layer 2 recently surged to $3.6 billion. This is a scaling solution created to mitigate congestion on the network. As a result, decentralized applications (dapps) can avoid network congestion by utilizing various technologies.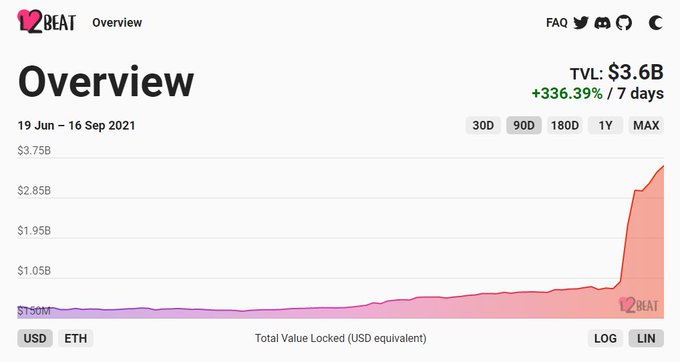 Furthermore, the amount staked in Ethereum 2.0 reached an ATH of 7,689, 506 ETH.
ETH 2.0 deposit contract went live in December 2020 and is expected to boost scalability by offering a transition to a proof of stake (POS) consensus mechanism from the current proof of work (POW) framework.
Ethereum exchange withdrawals slip to a monthly low
According to crypto analytic firm Glassnode, the number of ETH exchange withdrawals hit a 1-month low of 1,257.083.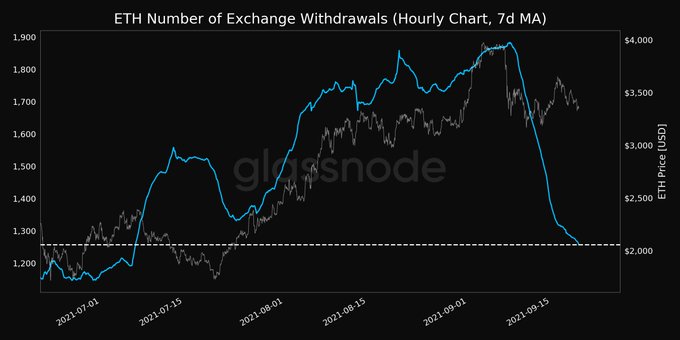 Meanwhile, market analyst Ali Martinez speculates that Ethereum will surge. He explained:
"Five reasons why Ethereum will skyrocket: 1) 7.70M ETH locked in 2.0 deposit contracts, worth $28B. 2) 303K ETH burned to date, worth $1.10B. 3) Supply on exchanges at a 3-year low of 19.45M ETH. 4) Supply outside exchanges at ATH of 98.30M ETH. 5) Stable price support at $3,500."
Burnt Ether is now worth a billion-dollar value, given that scarcity was introduced every time ETH was burnt after being used in transactions. The London Hardfork upgrade introduced this feature.
Additionally, it eliminated the use of other digital tokens for the payment of Ethereum fees. Only Eth was utilised, thus restoring the unique relevance of the ETH cryptocurrency.
Image source: Shutterstock
---

Read More