Ethereum Gathers Cybersecurity Team Dedicated to ETH 2.0 Final Testnet Launch
With the launch of Ethereum 2.0 testnet set to be released on August 4 at 1 pm UTC, the Ethereum Foundation has been looking to build a security team that will be responsible for maintaining ETH 2.0.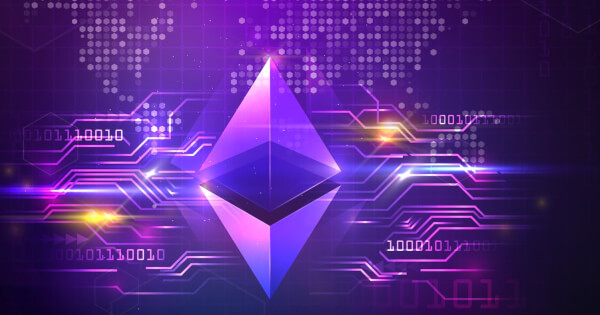 Cybersecurity 2.0
The security team's main point of focus would be to attend to any potential cybersecurity issues and maintain the anticipated ETH 2.0 upgrade. Ethereum 2.0 researcher Justin Drake took to his Twitter platform and announced that Ethereum was hiring for multiple tests that include fuzzing, bounty hunting, pager duty, applied cryptanalysis, formal verification, to name a few.
The security team hired by Ethereum Foundation will therefore be responsible for coding and verifying the cryptographic algorithms behind ETH 2.0. As their duties would include fuzzing, an automated testing software would have to be set up to make ETH 2.0 stronger. "Fuzzing" refers to a technique used in cybersecurity to weed out potential catastrophic bugs that may occur on the network. The technique involves inputting random, miscellaneous data into the computer program to generate undesired behavior such as crashes, leaks, and much more. The goal of the cybersecurity team is to perfect and coordinate all aspects of the network to make ETH 2.0 testnet safer, stronger and more efficient.
Ready, Set, Launch - Medalla 2.0 Testnet
The Ethereum Medalla testnet is set to launch on August 4, at 1 pm UTC. For it to launch, the multi-client testnet needs to fulfill two criteria.
The first is to achieve "minimum genesis time," which details the parameters around the earliest the ETH 2.0 testnet can launch. The second criterion that needs to be fulfilled is that there needs to be a minimum number of validators signed up for the Medalla testnet. That number is set at 16,385 blockchain users, who all need to make a deposit of 32 Ether coins for Medalla to be launched. Also, the emphasis for Medalla is that it is a multi-client testnet, which means that the trial network is run by the community.
Ethereum coordinator Danny Ryan has announced that "the minimum validator deposits (16k+of them) required to kick off the Medalla testnet were met on Friday." This means that the genesis of the testnet will happen on August 4 at 1 pm, as expected.
When Will ETH 2.0 Mainnet Launch?
As for the mainnet, the official launch has not yet been confirmed, as software developers need to make sure the blockchain is stable before clearing it for official release. Ethereum researcher Drake has predicted that this will only happen in 2021. However, co-founder and CEO of Ethereum, Vitalik Buterin, seems to be pushing for it to happen this year.
The CEO took to his social media platform earlier last week and expressed his wish to see the beginning of phase 1 sooner than later.
Image source: Shutterstock
Read More