Democrats Critical of OCC's "Excessive Focus" on Crypto and Stablecoin Financial Services
Some Democrat members of the United States Congress led by Congresswoman Rashida Tlaib (D-MI) have criticized the Office of The Comptroller of the Currency (OCC) for having an "excessive focus" on cryptocurrencies and stablecoins, arguing crypto-related financial services move too far away from the core business of banking and finance.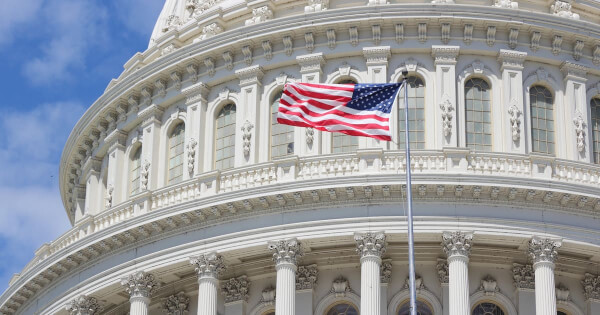 In a letter signed by Tlaib as well as Congressmen Stephen Lynch (D-MA), Reps. Jesús G. "Chuy" García (D-IL), Deb Haaland (D-NM), Barbara Lee (D-CA), and Ayanna Pressley (D-MA), the lawmakers believe the OCC under Comptroller Brian Brooks is not sensitive enough with its policies as according to them, the OCC has not placed its priorities on what will help ease the effects of the COVID-19 pandemic.
"Arguably, the immediate needs of millions of at-risk individuals who have not yet received an economic stimulus check and/or cannot deposit their funds in a bank, deserve greater attention than an effort to increase access to financial services to the "banked community" via mobile phones," the lawmakers wrote.
"Our concern regarding the OCC's excessive focus on crypto assets and crypto-related financial services is shared by the American Bankers Association and other trade groups who have expressed similar reservations that such services move too far away from the core business of banking."
As a means to get a better glimpse of the OCC's position with respect to the access granted to US banks to hold stablecoin reserves, the lawmakers want Brooks to clarify if banks such as JPMorgan Chase, Wells Fargo, and others who holds Stablecoin reserves for their customers will be able to use such reserves when calculating the capital requirements of banks. The lawmakers want Brooks and the OCC to provide answers to this and seven other questions by December 10th.
The OCC boss recently testified before the Senate Banking Committee where he reiterated the agency's commitment to allow crypto and stablecoins to thrive in the US provided the issuers comply with set standards.
Image source: Shutterstock
---

Read More