Cypherpunk Holdings Sells All Crypto Assets to Avoid Market Volatility
Cypherpunk Holdings, a Canada-based firm that invests in technologies and cryptocurrencies, announced on Tuesday that it has sold all of its Bitcoin and Ether holdings to ride out the ongoing market risks.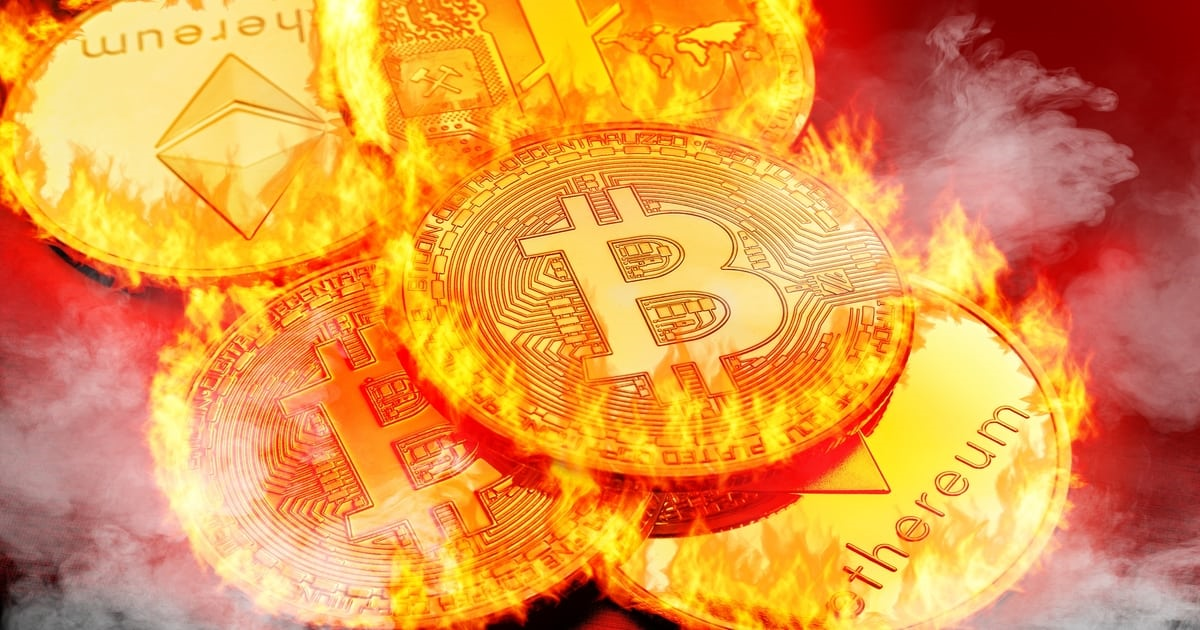 The firm sold 214.7203 Bitcoins for about C$6.09 million ($4.7 million) and 205.8209 Ethers for C$293,000 ($227,000). In total, the company accumulated C$6.38 million ($5 million) in proceeds from the sales.
The firm said it has C$18.16 million ($14.1 million) of cash and stablecoins on hand. It also stated it has an estimated C$1.93 million ($1.5 million) allocated to structured products with 30 days of redemption notice.
Jeff Gao, Cypherpunk President and CEO, talked about the development and said the decision to dump all of the company's Bitcoin and Ether holdings came as a result of the increasing volatility facing the market. This situation has forced holding such assets increasingly risky for investors.
Gao further said, "We believe that the most prudent approach is to sit on the sidelines as we wait for the volatility and illiquidity contagion to come to its logical conclusion. On the balance of probabilities, we see weaker price action opening the way to lower levels to come as reports of the number of chains imposing 'temporary' suspension on withdrawals increases."
However, Gao said Cypherpunk remains bullish with a long-term view on cryptocurrencies and is keen to capitalize on future investment opportunities in the landscape.
The current market crash has seen both Bitcoin and Ether losing more than half their value while shares of Cypherpunk Holdings plunging 50% on the Canadian stock exchange.
Cryptocurrency is doing so bad right now that even some of the major "HODLers" are selling. Mining firms have been unloading their Bitcoin holdings over the past few months as the crypto markets plunged and Bitcoin dropped its value.
In May, it saw an unusual trend whereby most Bitcoin miners sold almost 100% of their mined Bitcoins.
A week ago, Bitfarms, a Toronto-based cryptocurrency miner, sold 3,000 BTC ($62 million) it obtained through mining to pay off loans and shore up its balance sheet. Other major Bitcoin miners like Argo Blockchain, Core Scientific, and Riot Blockchain, among others, have sold some of their Bitcoin mined this year and plan to continue doing so.
The extreme crypto crash started last month, and so far, many trading platforms have halted withdrawals, firms cut jobs, and panicked investors dumped their holdings.
Image source: Shutterstock
Three Arrows Capital Becomes 2nd crypto issuer Facing Insolvency
Read More