Crypto Supports Formula 1 Racing in Modern Technology , Says Mercedes Lead
With 80% of racing teams in the 2022 Formula 1 (F1) grid featuring at least one crypto sponsor, Mercedes team principal Toto Wolff believes that cryptocurrencies are part of modern technology that cannot be ignored.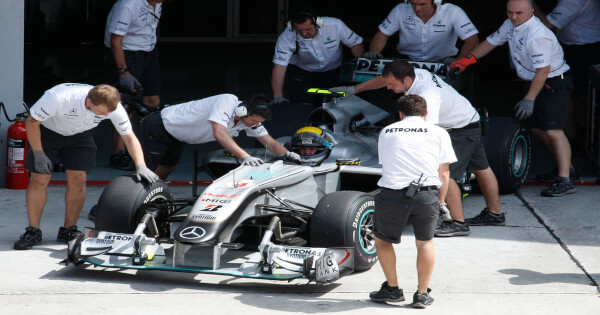 Wolff pointed out:
"I think when we are looking back in 10 years' time having made payments that take two days and can't be done outside of week hours, it is something that is going to be a relic of the past and this is where cryptocurrency has come in."
The partnership between Formula 1 and crypto companies was inevitable based on the growth experienced in the cryptocurrency market, according to Wolff.
He added:
"You can't shut yourself down to modern technology. It is definitely an area that will grow. They have become a major player in the financial world and obviously seek exposure through Formula 1. We all benefit from it but also learn from it."
F1 is the highest international racing class for open-wheel single-seater formula racing cars, and the Mercedes team faced fierce competition from Red Bull last year. It was a battle of titans between Lewis Hamilton of Mercedes and Max Verstappen of Red Bull.
Wolff also noted that caution should be taken regarding the energy sustainability issue linked to cryptocurrencies. He stated:
"The sustainability argument is extremely important, but it is not only about mining and the energy it consumes but also where the energy comes from."
The presence of crypto companies in the sporting arena continues to be felt based on the whopping amounts being invested.
For instance, to get more limelight during the annual playoff championship game of the National Football League (NFL) called the Super Bowl, crypto exchange Crypto.com spent $6.5 million on a 30-second ad that featured LeBron James, NBA's four-time most valuable player (MVP).
Coinbase, a US-based crypto exchange, spent more than double this amount at $14 million for its Super Bowl advertisement.
Image source: Shutterstock
Crypto is a Major Player in the Financial World that You Cannot Shun, Mercedes F1 Team Principal Says#


Read More