Chainalysis: Venezuela's State-Owned Crypto Exchange Possibly Used by Maduro Regime to Launder Funds
Venezuela has been witnessing one of the worst economic crises ever seen, with its currency, the Bolivar going through hyperinflation and becoming almost worthless last year. The Venezuelan inflation has been tormenting its citizens, and Venezuelans have no choice but to turn to cryptocurrencies.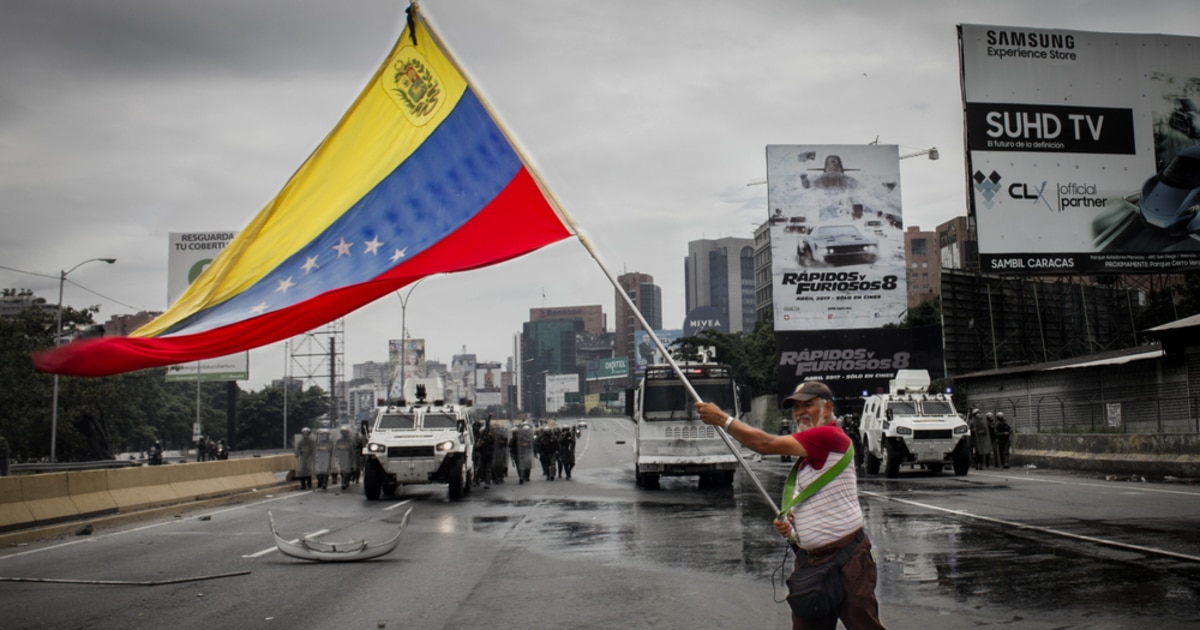 The Venezuelan government, led by its president Nicolas Madura has previously leveraged the coronavirus pandemic to encourage the adoption of its cryptocurrency, Petro. Venezuela's state-backed cryptocurrency, the Petro, was created in an attempt to get the country back on its feet after suffering through hyperinflation.
The Petero was claimed to mitigate poor economic conditions for Venezuelans. However, US President Trump started to prohibit transactions in any Venezuelan government-issued cryptocurrency, including the Petro by any American citizen or person in the US. This was due to the allegations of the cryptocurrency being used to evade US sanctions. Nicolas Maduro is OFAC-sanctioned due to corruption and human rights abuses.
Blockchain analysis company Chainalysis wanted to find out whether the claims of whether Petro aiding Venezuelans are true and the growth and adoption of cryptocurrencies in the struggling economy.
Digging into the data from financial intelligence service Sayari, Chainalysis pointed out that Criptolago, a Venezuelan state-owned cryptocurrency exchange is not actually helping struggling Venezuelans.
An average Venezuelan earns 72 cents a day. Chainalysis highlighted that more than 75 percent of transfer volume is moved in transactions of over $1,000 of cryptocurrency in Criptolago. Most of the average-wage earning Venezuelans could afford these transfers. Instead, Chainalysis spoke with an expert who suggested that:
"Criptolago's transaction activity suggests the platform may be used primarily by individuals connected to the Maduro regime seeking to launder funds or move them out of Venezuela."
On Chainalysis' Geographic Crypto Usage Index, Venezuela ranked third with a high score of 0.8 on a scale of 0 to 1. Venezuela also ranks third for peer-to-peer trading volume in US dollars, after the US and Russia.
Most of the cryptocurrency activity is driven by peer-to-peer (P2P) exchange activity, with the most being on LocalBitcoins. Venezuela is also the third-most active country on LocalBitcoins, and the second-most active when taken into consideration of the number of internet users and purchasing power parity per capita.
While Chainalysis suggested that the P2P usage does have a correlation with periods of hyperinflation in Venezuela, it could also be due to hyperinflation itself—where more bolivars would be needed to purchase the same amount of Bitcoin. The blockchain analysis firm also interviewed with cryptocurrency experts in Latin America and concluded that Venezuela has become increasingly interested in cryptocurrency.
Image source: Shutterstock
Read More